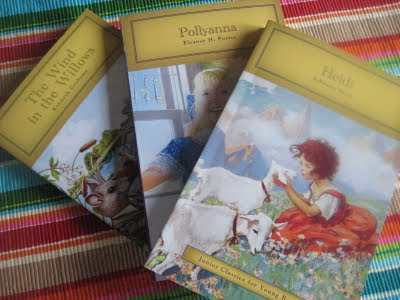 Adding to the Library
Adding to the Library
Have you perused your local
Target's
Dollar Spot lately?
I was there yesterday and came across a few bins of classic books.
For $1!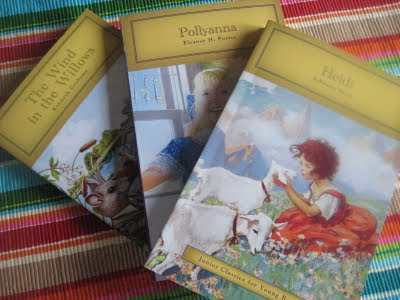 So, I picked up copies of Heidi, Pollyanna and The Wind in the Willows to add to our home library. There were several other titles available, too.
Target must provide these once or twice per year, because I've picked up a few in the past.
What a nice (affordable) way to grow one's book collection!
Happy Reading!
P.S. I am not sure about this, but inside the books it does state "condensed and adapted." But I have young readers, so, right now, this is just fine! =) My main goal at this point is to provide them with good stories!