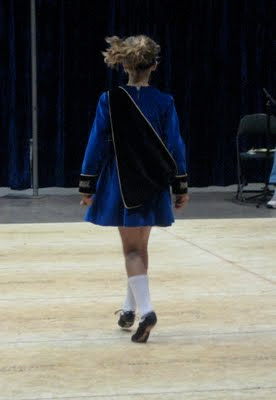 … 52 weeks of daily life in pictures: trials and celebrations, the extraordinary and mundane—whatever is unique to the week.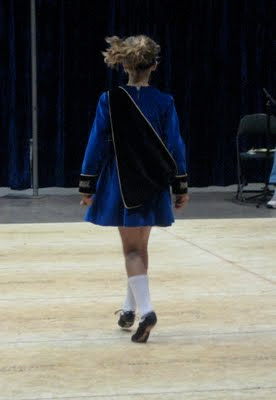 My daughter's first Irish dance competition, called a Feis. In her level, she received two firsts and one third. We are very, very proud of her.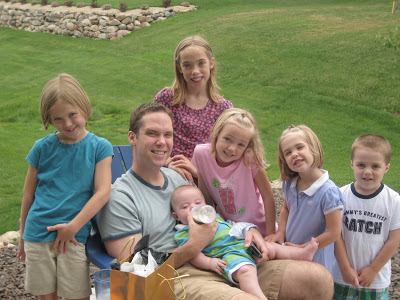 Father's Day ~ 2011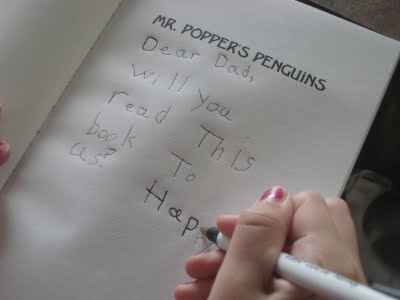 One of Dad's gifts: a
book
to read to the children =)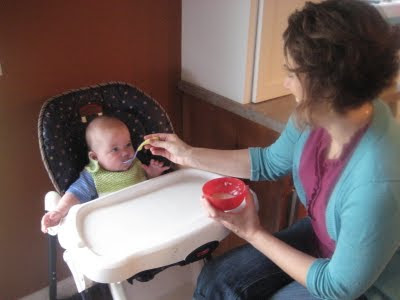 Guess who tried a little bit of cereal for the first time this week? Yum!
(I also got a haircut. You can sort of tell in this photo. I couldn't stand it any longer! I had to cut it off for the summer. So glad I did. It is super easy!)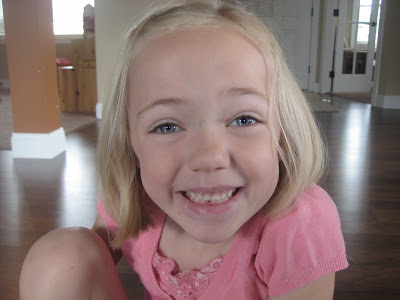 My 5yo lost her first tooth! It fell out while she was brushing her teeth. And yes, it went down the drain =( Thankfully, the tooth fairy still came, because this type of thing happens all of the time, you know!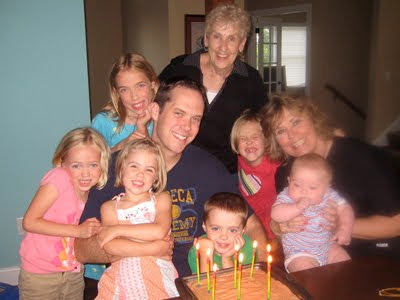 Happy 38th birthday to my husband! His birthday is on the first day of summer … always too close to Father's Day!
The Trio participated in VBS. They have used a
Cat Chat
program for the past two years, and it is excellent. Very Catholic. Very fun.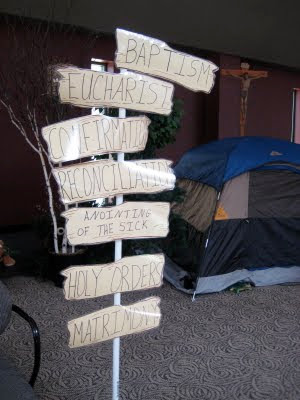 This week's theme was a wilderness adventure through the sacraments.
They made a lot of great crafts—a holy water font, an adventure log (for recording special moments in prayer), sun catchers and picture frames. My favorite craft that they made: spiritual first-aid kits. It went along with the sacraments of Reconciliation and Anointing of the Sick, because those are sacraments that provide spiritual first aid of sorts, healing of body and soul. (It gave me the idea that I should keep some holy water in our real first-aid kit!)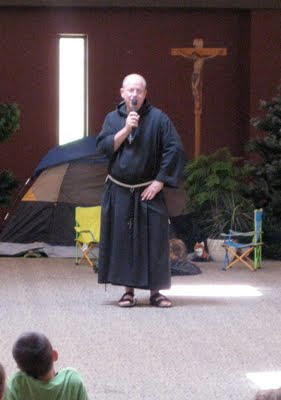 Every summer, VBS includes a service project. This year, the children collected food for the
Franciscan Brothers of Peace's
food shelf. A brother came on the last day to talk about his vocation and to accept the food donation from the children. Our new associate pastor, who is also a brand new priest, also shared about his call to the priesthood.
Today, I finally got around to planting my container gardens. This is just the before shot. I had to dash off to the grocery store before I could snap a few shots of everything in their pots. Oh well. Maybe next time.