26/52 :: Half-way Through the Year
26/52 :: Half-way Through the Year
… 52 weeks of daily life in pictures: trials and celebrations, the extraordinary and mundane—whatever is unique to the week.
***
Baby's first time in the swing!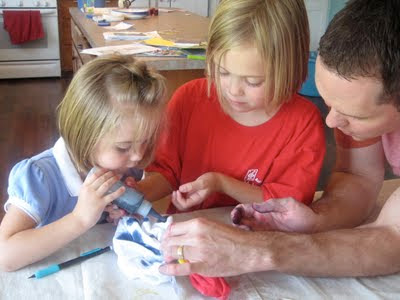 Summer tie-dye project. Sacred Heart of Jesus T-shirts.
(Um. Nice messy counter in the background. Obviously this is an in-the-moment photo!)
We will embellish them to make them Sacred Hearts today! There are a lot of these posts floating around, which was our inspiration. Instructions
here
.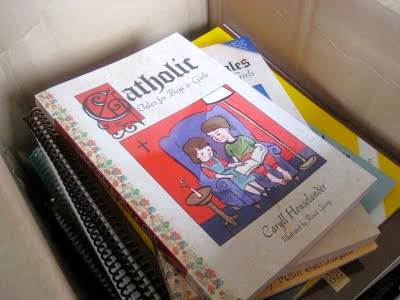 Guess what arrived yesterday!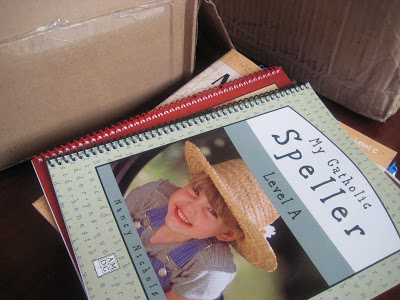 Our first big shipment of homeschool materials! The children were so excited. They immediately started looking through their books. With their enthusiasm, we could start next week. But I'm not ready =)
One question I have for all of you homeschooling pros, how do you organize all of your children's books, the ones they use everyday? Do they each have a separate bin or shelf? I think we will have a small homeschool space, even though I can see us ending up in the kitchen, or the children spreading out to do their work. But before I buy anything (bookshelves, plastic containers, etc.), I'd be interested in knowing how you store your student's everyday materials. Thanks!
And have a wonderful, patriotic weekend! God bless you!