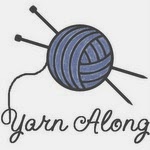 Yarn Along :: Lenten Prayer Shawl
Yarn Along :: Lenten Prayer Shawl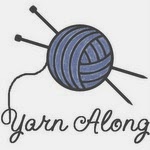 One of my desires for this Lent is to knit a prayer shawl to give away to my parish's prayer shawl ministry, which gives the shawls to those who are sick in our community. I have made one other prayer shawl, and it was a yearlong labor of love. But when I finally was able to give it away, it brought great joy to my heart.
In the beginning of the new year, I read an inspiring article on CatholicMom.com about one woman's new year's resolution to knit or crochet children's sweaters for charity. It got me thinking about that prayer shawl, and I was inspired to knit another one as part of my almsgiving for Lent.
Well, we are about two weeks into Lent, and I haven't started my prayer shawl! However, I am about to! For my birthday, which was the first Sunday of Lent, I received a generous gift from my husband and children: a prayer shawl pattern and the yarn with which to knit it! In addition to fresh flowers for the kitchen table and an ice cream cake, that was the only gift on my wish list. I expected to receive a gift card to pick everything out myself, but if was even more special that they took the time to pick everything out for me. (And they did a good job!)
So, the prayer shawl that I will be knitting this Lent is officially called 40 Cross Prayer Shawl. I am knitting it with Berroco Vintage Chunky in "Tide Pool" (FIVE skeins)!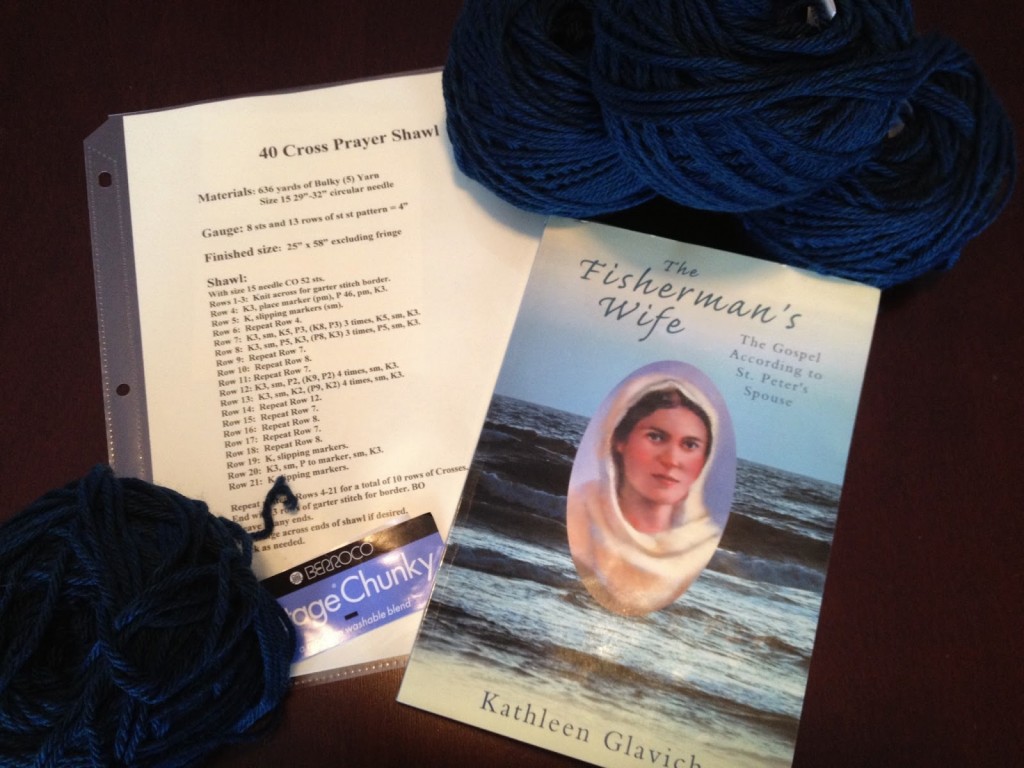 The book I currently am reading is The Fisherman's Wife by Sr. Kathleen Glavich. I am reading it to review on CatholicMom.com, and it is turning out to be a wonderful book during this holy season of Lent. To think about all that Peter's wife had to sacrifice when Jesus asked Peter to follow Him! And to hear the familiar Bible stories told through the voice of a woman, who witnessed them or who at least was told them by her husband, it is very good food-for-thought! I can't wait to review it soon!
For more lovely projects and good books, please visit the Yarn Along post at Small Things.