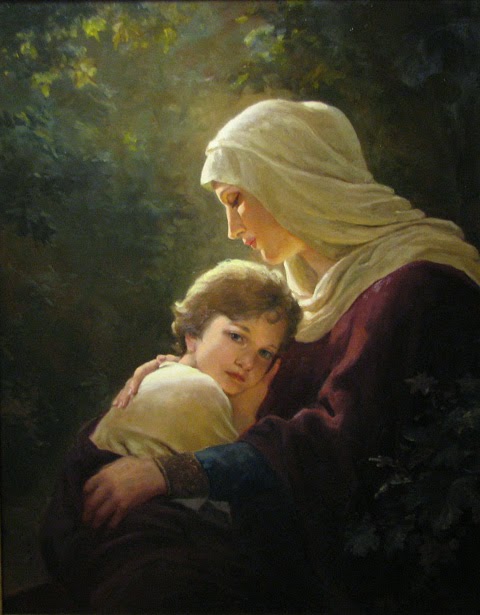 Happy Mother's Day!
Happy Mother's Day!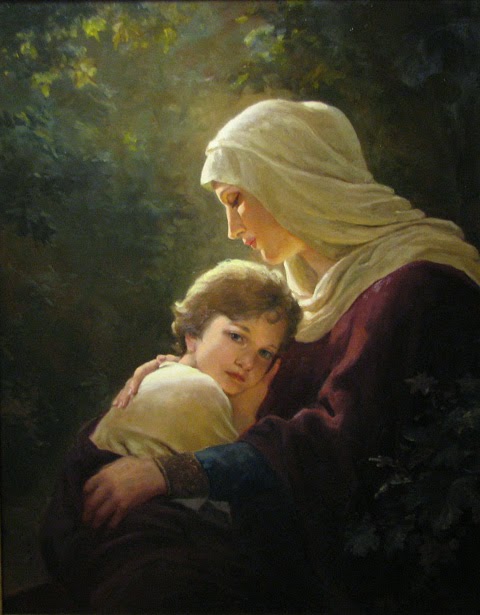 Mary and Child by Andrey Shishkin
A Mother's Day Reflection …


Many things can change and have changed in cultural and social evolution, but there remains the fact that it is the woman who conceives, carries and gives birth to the sons and daughters of men. And this is not simply a biological fact, but also gives rise to a wealth of implications both for the woman herself, for her way of being, and for her relationships, for the way in which she positions herself with regard to human life and life in general. In calling the woman to the role of maternity, God has in an entirely special way entrusted the human being to her.
—Pope Francis
***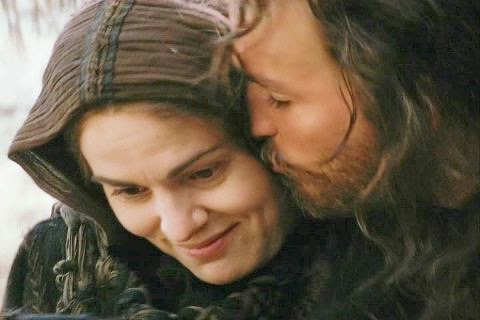 A Favorite Quote About the Blessed Mother …
Never be afraid of loving the Blessed Virgin too much. You can never love her as much as Jesus did.
—St. Maximilian Kolbe
***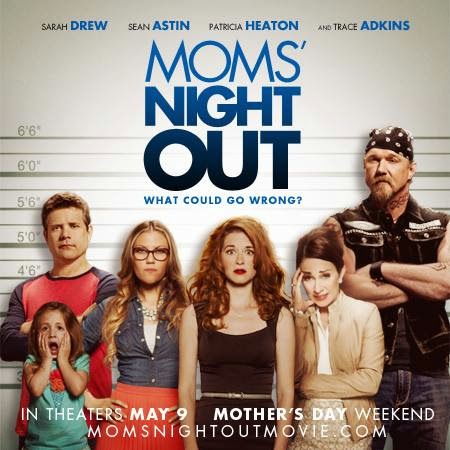 A Must-See Movie That Truly Celebrates Motherhood …
Greg took me to Mom's Night Out last night as an early Mother's Day gift, and I LOVED it! I laughed! I cried! There were so many times during the movie that I thought, "Yes, I've said that before." Or "Yes, I thought that just last week." This movie totally "gets" motherhood, and it honors moms in a BIG way! GO see it as a treat for YOU! It is wonderful!