A Month of Thanksgiving—18
A Month of Thanksgiving—18
This November, I plan to post 30 days of gratitude. Here is Day 18 …

75. Starting my day with more amazing saint reports, this time from my first-grade son and his classmates. I am sure Our Lord, Our Lady and all the saints who they portrayed were smiling down on them!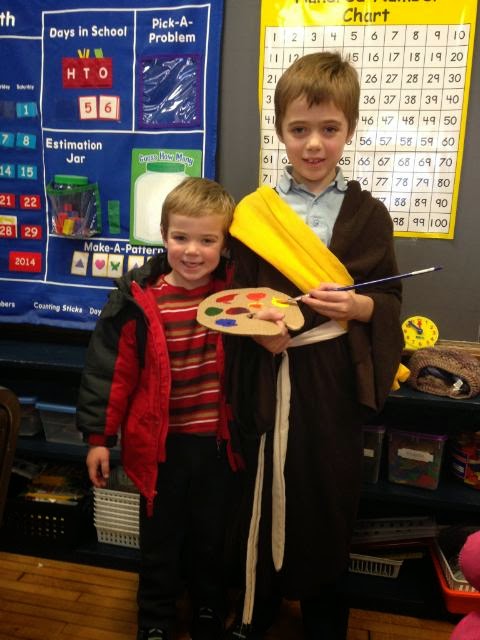 St. Luke with his younger brother
76. Going out for breakfast and shopping with my mom and Joseph
77. Getting ideas for Christmas gifts while shopping
78. My husband's great day at work
79. How even though Greg's car broke down in Wisconsin on his way home, everything worked out to get him home safely: the tow truck, the airport shuttle, etc.
80. A 16-year-old car that has served our family well (and hopefully will continue to do so for another few years)
81. Balloons and streamers hanging in the kitchen to greet my birthday twins tomorrow morning

***
Linking up with fellow blogging friend Jenny from The Littlest Way. If you would like to join us in counting your blessings each day in November, please share your link or just your list each day in the comments section on her blog.