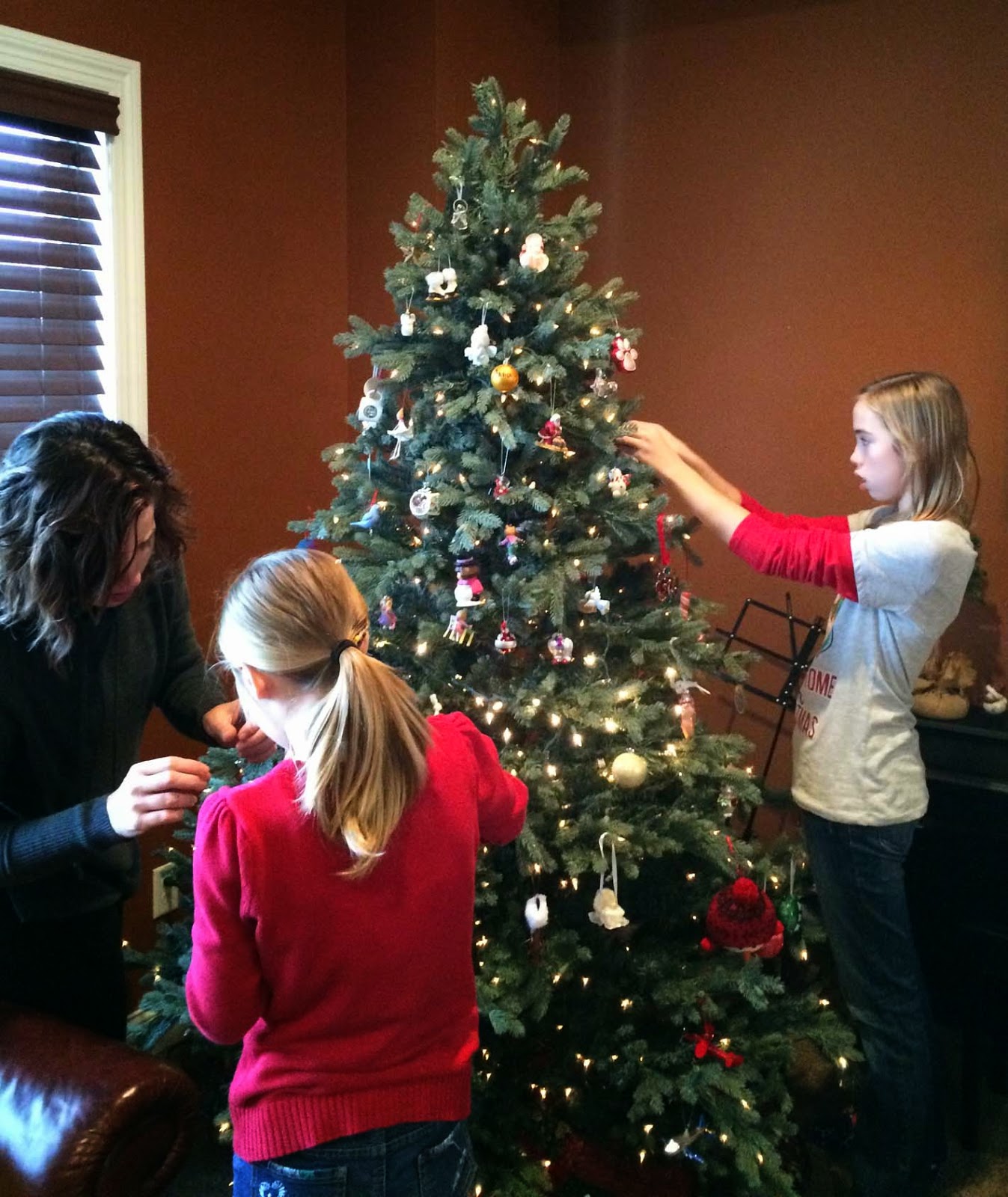 New Year's Daybook
New Year's Daybook
Hello and Happy New Year! Welcome to my first blog post of 2015! I will begin this year with a simple daybook, a review of what's been going on in the day-to-day happenings of life …


Decorating the Christmas tree


Outside my window …
Our weather has gone from cold to colder! As I type this, it is -2 degrees. Brrr … The hard part is that the kids can't go outside and play (at least for very long). It is probably a blessing that they return to school tomorrow, as everyone is going a little stir crazy!
"Bless the Lord, frosts and snows; sing praise to him and highly exalt him forever."
—Daniel 3:70—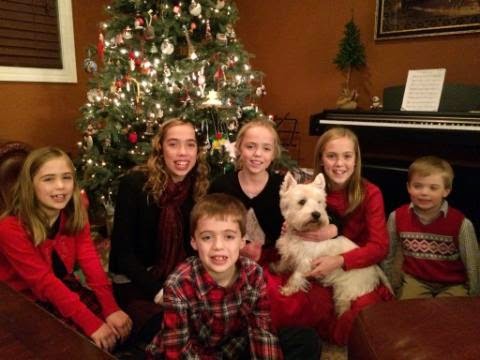 Christmas Eve with our guest, Casey the Dog


Thanking God for …
* Jesus coming to us on Christmas
* The blessing of the Christmas season
* Being surprised by very thoughtful Christmas gifts
* The hope of the New Year
Thinking about …
* My New Year's goals
* Breaking my goals down into monthly and weekly mini goals
* A fun new opportunity with a new ministry in our Archdiocese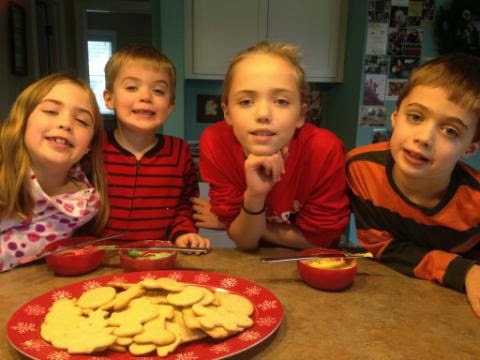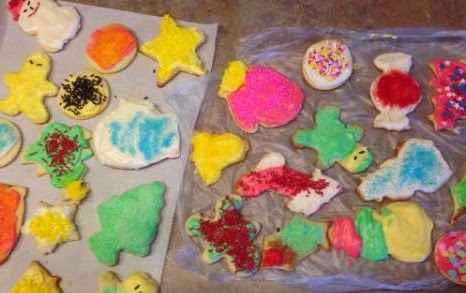 Christmas cookies … Can you find the gingerbread ninja?
Wearing …
* Jeans
* Black cowl-neck top
* Long silver necklace
* Fair-trade snowflake earrings
* Black socks
* Blanket around my shoulders
Reading …
* The Secret Diary of Elizabeth Leseur. While this is a book for my Well-Read Mom book club, I know I will not finish it in time, so I am making it my spiritual reading until I finish it. It is a very beautiful book, and I highly recommend it, especially if you are a wife. She becomes a role-model and mentor. She lives the vocation of matrimony beautifully!
* The Shift. This is a weight-loss success story. While I don't completely relate to the author, what I like is the message that I need to hear right now: how making a shift in our minds is the beginning of making a shift in what we are eating and how we are exercising.
I have set a reading goal on Goodreads: 15 books in 2015. I know it's not a lot, but I am working on small steps and being realistic in my real life. Are you on Goodreads? If so, let's connect!
Creating …
* New Year's goals
* A new planner
* To-do lists
On the table …
I made a really delicious breakfast casserole in the slow cooker for dinner last night, and we had enough left over for brunch today. I got the recipe from eMeals, which has been such a helpful tool for meal planning. You can try it free for two weeks! There are so many plans to try; I am sure one will work for your family's dietary preferences.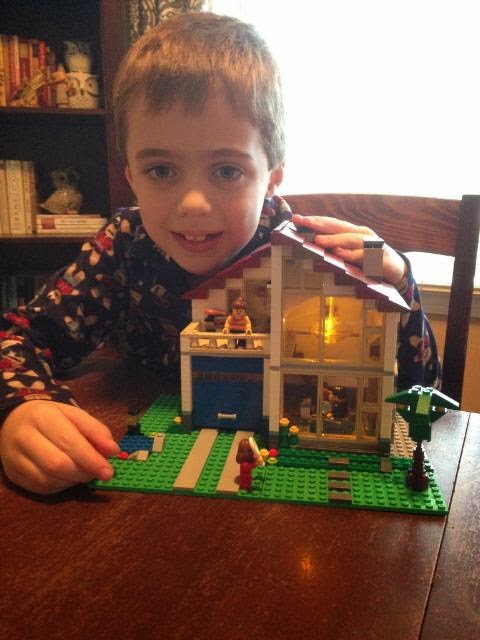 Building Lego creations on Christmas Day
Plans for the week …
* Back to school
* Getting my house back in order after Christmas vacation
* Zumba
* Adoration
* Grocery shopping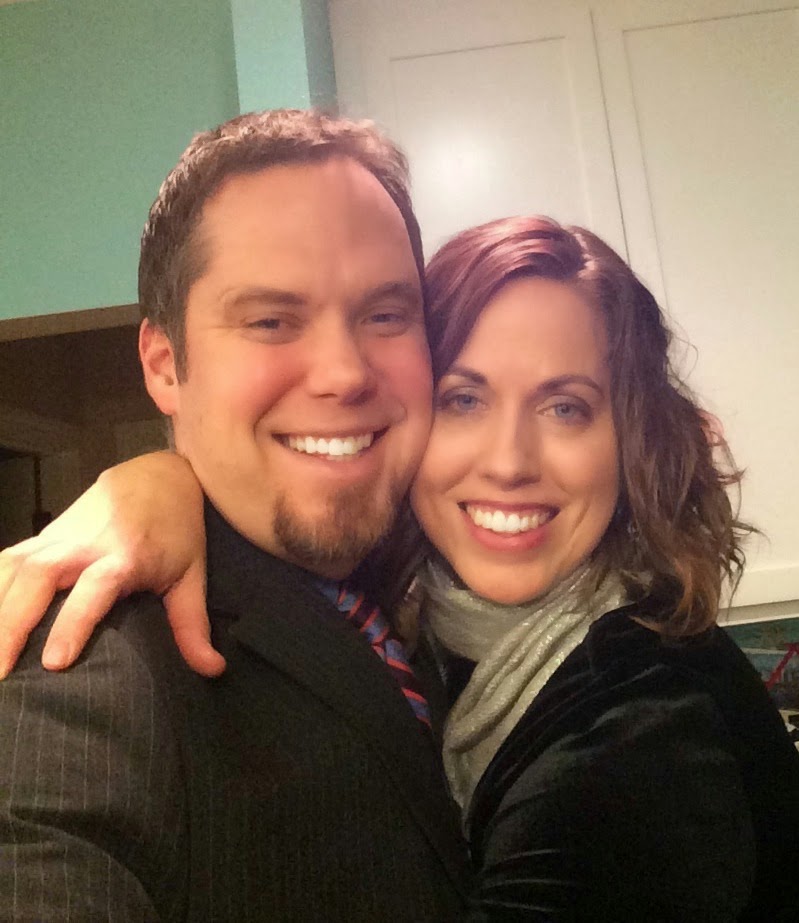 Fun selfie of me and Greg on Christmas Eve
Praying for …
* my husband
* my children
* family and friends