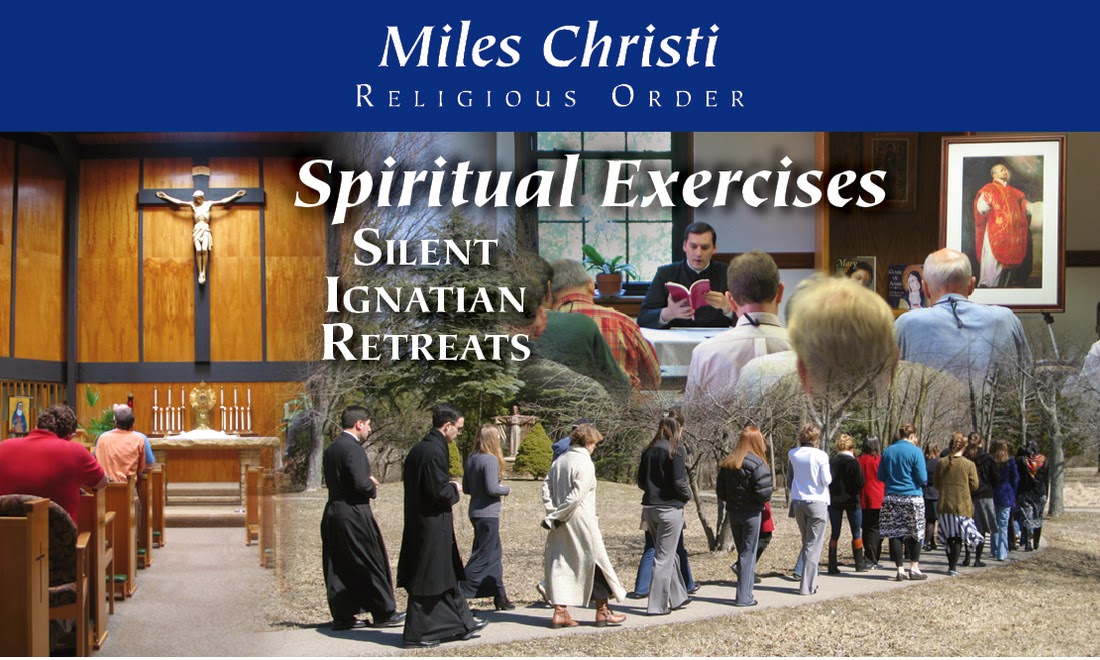 Spiritual Exercises Offer Real Resolutions for 2015
Spiritual Exercises Offer Real Resolutions for 2015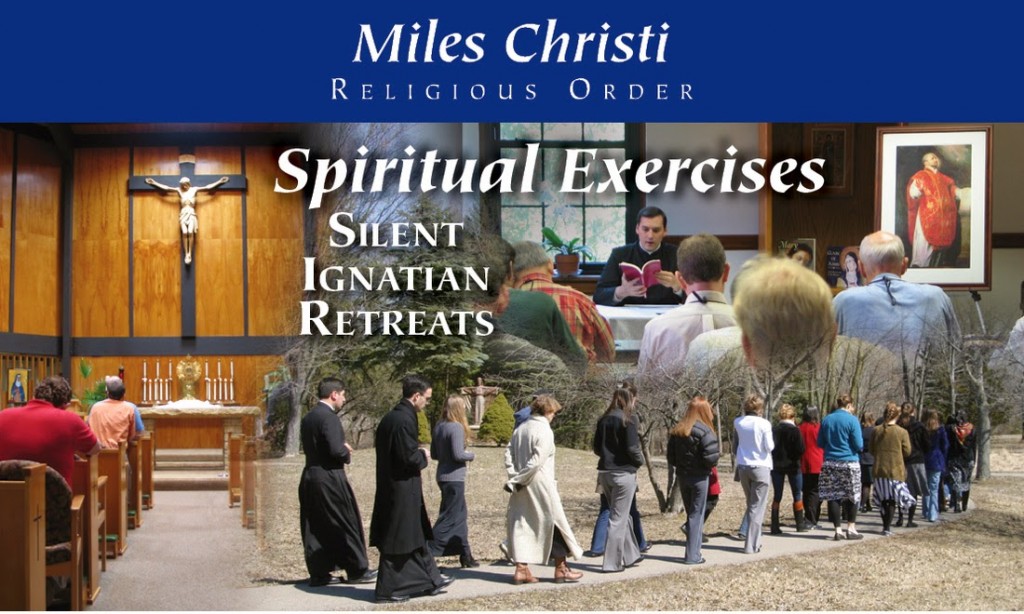 "Try to leave here
changed into someone else," said Fr. Paul. "A change noticeable to others."
Fr. Paul's words spoke to
me deeply; it was as if God was speaking directly to me. The words confirmed that
I was exactly where I was supposed to be: on my fourth retreat of the Spiritual
Exercises of St. Ignatius of Loyola. Even though the weeks and months prior to
the retreat had been spiritually dry and desolate, God, in His merciful love,
had invited me to spend some extended time with Him again.
The words about change
also brought me back six years ago, when my husband Greg went on his first
Spiritual Exercises retreat. Then, I was vaguely familiar with what "spiritual
exercises" meant and who St. Ignatius was. But in reality, I didn't really know
much other than he was in silence for an entire weekend.
But I will never forget
what happened after Greg's retreat. You see, Fr. Paul's words became reality for
me, when Greg arrived home after his retreat. As he walked through the door, and
I made eye contact with him, it was obvious.
Something was different about him. He hadn't even said a word, but I
could tell he had changed. Whatever happened to him during those silent
spiritual exercises with God transformed him. He was a new creation.
As the next week unfolded,
Greg shared with me how life changing the Spiritual Exercises had been for him.
I learned more and more about the work God did in his life that weekend. I was
in awe and amazed! I was grateful to God for bringing my husband even closer to
Him. And as the weeks turned into months, Greg remained faithful to the
transformation that God made in his heart by working on the "resolutions" he made
on the retreat.
Greg encouraged me to
attend a women's retreat of the Spiritual Exercises, but I'll admit, I was
slightly apprehensive. I longed for the silence and the deeper intimacy with
God, but I was a bit nervous about the "exercise" that took place on one of
these retreats. Exercise in the form of meditation, reflection and prayer. Exercise
in the form of contemplating sin and going to confession. And when my weekend
finally arrived, I was downright nervous about what God had in store for me.
Would it be hard? Would it be painful? Would it require a gardener's shears to
prune and prune some more?
To find out about my own experience on my Spiritual Exercises retreat and to find one in your area, please join me over at
CatholicMom.com
!