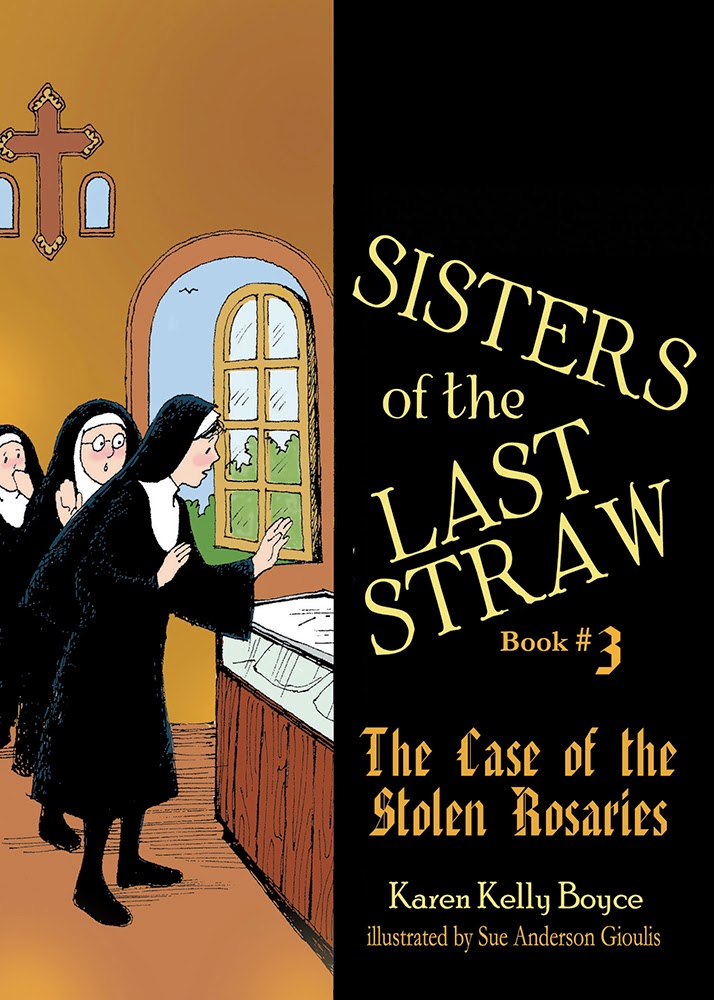 Two Faith-based Books Delight Children, Parents Alike
Two Faith-based Books Delight Children, Parents Alike
As a mother of six, I am constantly on the lookout for good
books for my children. Whether they are colorful picture books for my
preschooler, classic tales to read as a family or lengthier novels for my tween
daughter, my hope is to surround my children with books, so that they will
develop a love for reading and an appreciation for quality literature.
Not every book that comes into our home is a winner. These
days, parents have to sift through a lot of books that are either too silly or
too inappropriate for our kids. This is why I truly appreciate trustworthy recommendations
from other moms, who are on the lookout for good books for their children, too.
Today, I am returning the favor and recommending two books
to you. From one mom to another. The first is the third book in the
Sisters of the Last Straw
series,
The Case of the Stolen Rosaries
by Karen Kelly Boyce. The second is
Miraculous Me
by Ruth Pendergast Sissel.
Please click over to
CatholicMom.com
for my full reviews!
And while you're there, be sure to check out the Super Big Book Giveaway! It's not too late to enter, and there are a lot of really great books to win … some would be excellent for Lent!