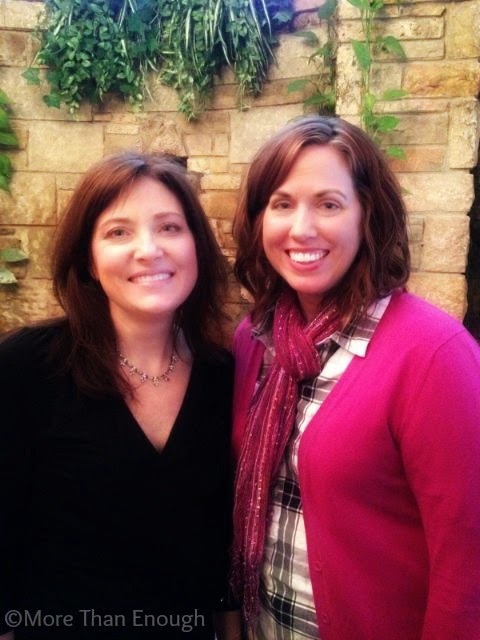 Fiction series breathes new life into beloved Gospel stories {and a GIVEAWAY!}
Fiction series breathes new life into beloved Gospel stories {and a GIVEAWAY!}
Happy Solemnity of St. Joseph! In honor of this very special day, I thought it would be fun to host a giveaway! Hooray!
Last evening, I had the pleasure of attending the release party for Stephanie Landsem's third novel The Tomb. It was my very first book release party, and it was a real treat! Located at the historic Lowell Inn in Stillwater, Minn., friends, family and fans gathered to have Stephanie sign our new books, and to enjoy scrumptous appetizers and amiable conversation. It was fun to be out and about in the middle of the week to support my new friend's amazing accomplishment.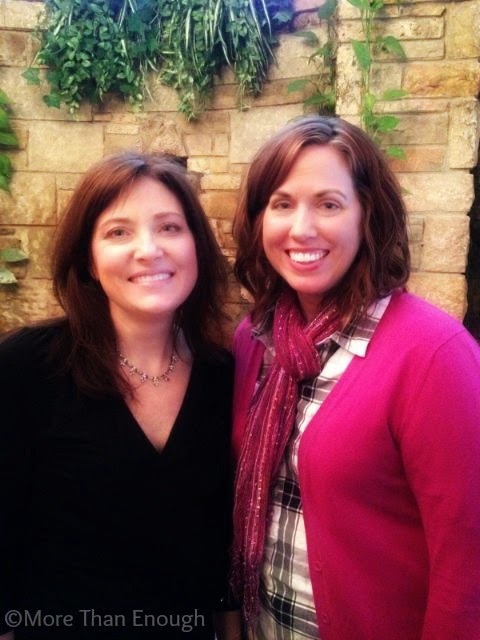 I met Stephanie on an icy evening in January at a meeting to plan the WINE: Catholic Women's Conference. I am grateful that God placed us at the same table that evening, because not only was I introduced to an incredible woman of faith and joy, but I also was introduced to a beautiful book series that breathes new life into beloved Bible stories.
Stephanie is the author of the Living Water Series, which comprises of three Biblical historical fiction novels. The Well, Stephanie's debut novel, is about the woman at the well. The Thief centers on the healing of the blind man and also integrates the story of the good their crucified with Jesus. And The Tomb, which just released March 17, is a story about Martha, Mary and Lazarus.
I recently read The Well, and I found it to be an absolutely beautiful story about faith, love, hope and surrender. It is adventurous, moving and inspiring. I could not put it down, and I did not want it to end, as I read the last several pages through my tears of overwhelming emotion for the characters that Stephanie so deeply developed. What I loved most of all was her beautiful way of writing a story about unconditional love so strong that we are willing to sacrifice our own hopes and desires for the good of another person and for the glory of God. Click here for my full review of The Well on Goodreads.
(I plan to start The Thief today, because I was told by two women I sat with at the book party that it is a great book to read during Lent and Holy Week! Plus, I think a solemnity such as this deserves some refreshing activity, like getting lost in a good book. Don't you?! And I cannot wait to have the chance to read The Tomb … maybe during the Easter season! It is already receiving rave reviews!)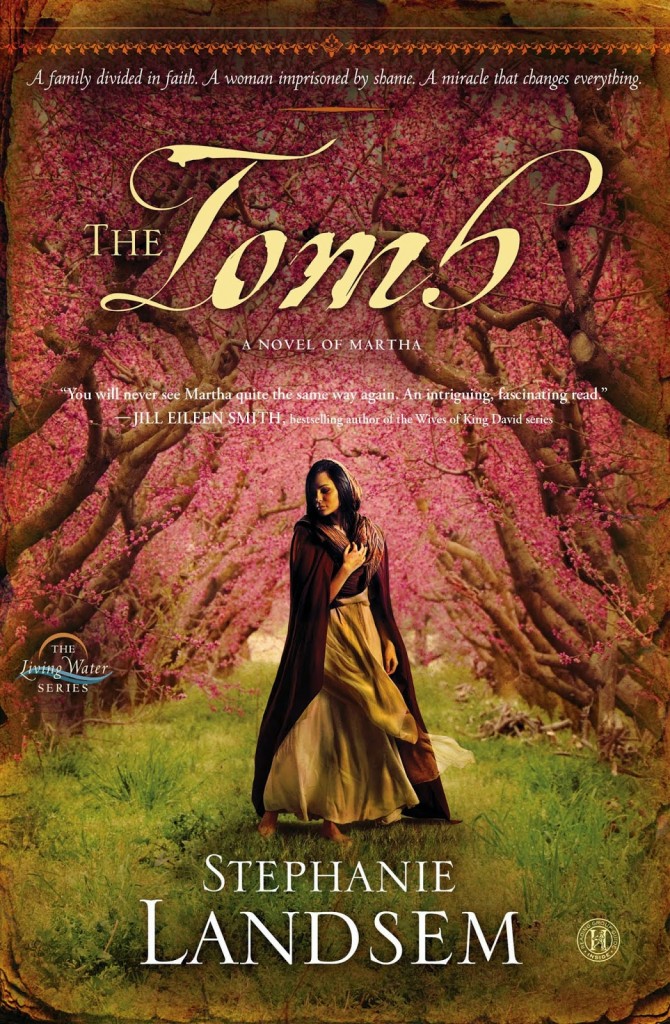 A few weeks ago, Stephanie and I met for coffee, partly for fun and partly so that I could interview her for an article I wanted to write for CatholicMom.com. It was so interesting to learn about her writing journey and a little more background behind her books. I encourage you to click on over to CatholicMom.com to learn more about her and the Living Water Series! You will be glad you did, I promise!
Now that I have had a chance to introduce you to Stephanie and her books, I'd like to give you the chance to win a copy of her brand-new novel, The Tomb! Enter the Rafflecopter Giveaway below, and please share this giveaway with your friends! I will announce the winner next Wednesday, on the Solemnity of the Annunciation!