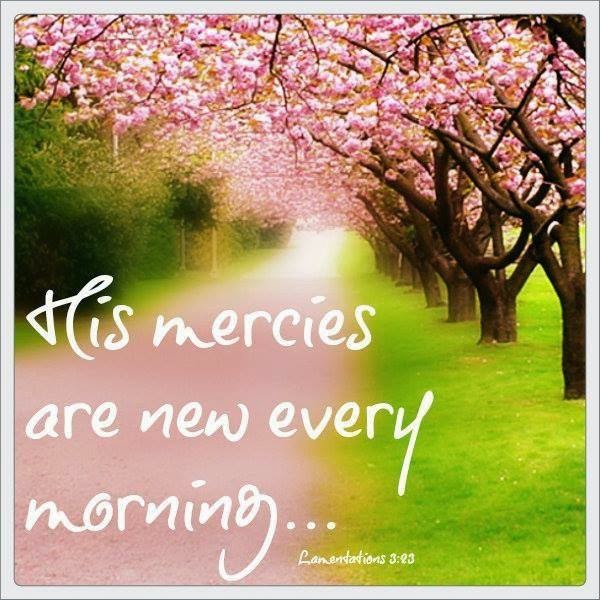 Daybook :: Simply Spring
Daybook :: Simply Spring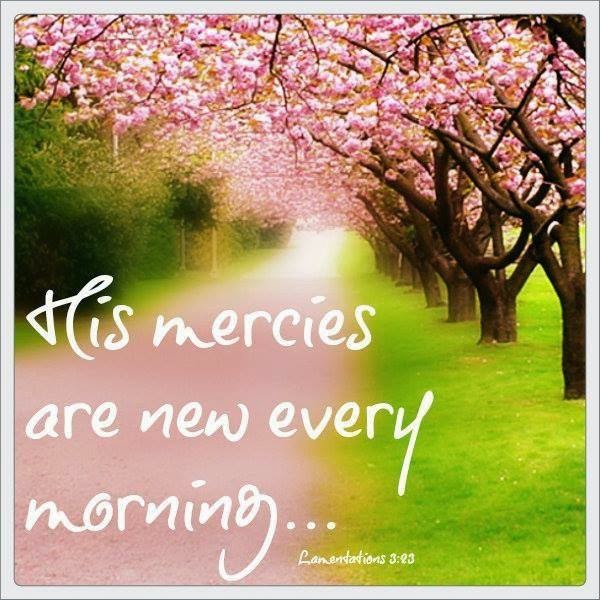 Outside my window …
Spring has sprung in Minnesota! We have had a lot of rain, the grass is greening up and the flowers are blooming! Today is cool, though …
Thanking God for …
* His message and His messengers
* opportunities for growth and a reclaiming of my life
* a supportive and patient husband
Thinking about …
The Lord recently spoke to me through this Scripture passage during a talk by Sarah Christmyer. It was like I was hearing it for the first time … When we walk by sight, our eyes remain on our problems and those problems take up our entire field of vision. But when we walk by faith, we see beyond our problems to a more eternal perspective. Similarly, on retreat a few months ago, Fr. Caesar told me to look up, even on a cloudy day, and know that the sun is shining beyond the gray clouds. He encouraged me to not focus on the gray clouds but see the sun shining beyond the clouds. That is walking by faith, and not by sight! Thanks be to God for His clear message and for sending me His messengers!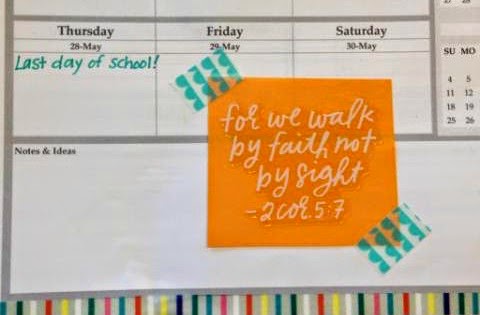 * Gray hooded sweater
* Jeans
* Favorite Bobs
Reading …
* My Bible and The Bible Timeline Guided Journal by Sarah Christmyer. The journal guides you through the story of salvation history by reading the 14 narrative books of the Bible in 90 days (or as long as it takes you). I went through The Great Adventure Bible Study 10 years ago, and it was amazing! I have done some additional studies, too. However, I really want to read the Bible on a more regular basis and enter into Lectio Divina, praying with Scripture. This is slow-going, but I will keep pressing on!
* Fly a Little Higher by Laura Sobiech. This is a beautifully poignant book about a mother walking with her son Zach, as he lives with terminal cancer. It is a powerful message of surrender, trust and hope. She prayerfully gives her son back to God and asks Him to transform her sorrow into something good. The answer to her prayer is amazing, as Zach's life continues to influence millions across the world.
* Up next: Unleashed: How to Receive Everything the Holy Spirit Wants to Give You by Sonja Corbitt
I have set a reading goal on Goodreads: 15 books in 2015. I know it's not a lot, but I am working on small steps and being realistic in my real life. Are you on Goodreads? If so, let's connect!
* Summer plans
* A summer routine
On the table …
* Simple meals for busy spring days
Plans for the week …
* Last full week of school!
* Haircut
* Field day
* Cleaning out the garage
Praying for …
* my husband
* my children (by name), as they end the school year
* peace and unity in the home
* for clarity