#WorthRevisit :: Sacred Heart of Jesus, I Place All My Trust in You
#WorthRevisit :: Sacred Heart of Jesus, I Place All My Trust in You
Today, I am re-sharing this post in the #WorthRevisit Wednesday link-up for two reasons:
1) In the month of June, we honor the Sacred Heart of Jesus.
2) This Friday is the Solemnity of the Sacred Heart of Jesus.
This post is nothing profound, but rereading it reminded me to bring our simple image of the Sacred Heart to a more prominent place in our home … and get out some summer decorations to brighten things up!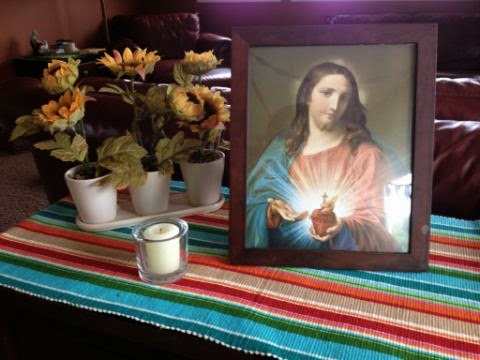 Today is the Solemnity of the Sacred Heart of Jesus. How are you celebrating?
I didn't grow up with an image of the Sacred Heart of Jesus in my house. I grew up in a generation that did away with some of these most beautiful devotions, sometimes purposely and sometimes unknowingly. I think that is why I find these devotions, these prayers, these acts of love that connect us to the entire history—past, present and future—of the Catholic Church so incredibly edifying. I love the richness and the depth that these devotions bring to my prayer life and my personal relationship with the Lord.
Currently, we have a very simple picture of the Sacred Heart of Jesus in our home, and it always gets placed in the most prominent of places during the month of June. But someday, I would like to have a more permanent image (perhaps with the Immaculate Heart of Mary) enthroned in our home.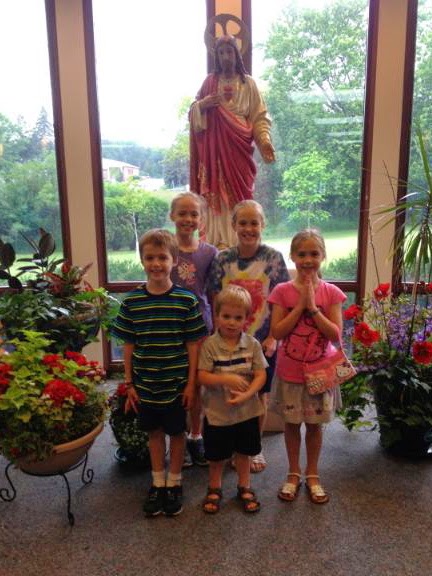 Today, we attended Noon Mass at our parish. Each Friday, our pastor invites homeschool families to the parish for Confession, Adoration, Mass, lunch and a little lecture. Even though we don't homeschool, we've been invited to join this wonderful opportunity this summer.
Today after Mass, Father blessed and enthroned a brand-new statue of the Sacred Heart of Jesus! Then, all of us knelt in front of the statue and made an Act of Consecration to the Sacred Heart. What a beautiful way to celebrate this solemnity, and since it is a solemnity, we treated ourselves to ice cream on the way home!
Jesus gave 12 promises to all those who honor His Sacred Heart, through the apparitions to St. Margaret Mary. They are beautiful to ponder today and strive to practice everyday! After reading them, I think I need to speed up the enthronement process in our own home! We need that grace and peace … big time!
The Twelve Promises of the Sacred Heart
1. I will give them all the graces necessary for their state of life.
2. I will establish peace in their families.
3. I will console them in all their afflictions.
4. They shall find in My Heart a secure refuge during life and especially at the hour of death.
5. I will pour abundant blessings on all their undertakings.
6. Sinners shall find in My Heart the source and the infinite ocean of mercy.
7. Tepid souls shall become fervent.
8. Fervent souls shall quickly rise to great perfection.
9. I will bless the homes in which the image of My Sacred Heart shall be exposed and honored.
10. I will give to priests the power to touch the most hardened hearts.
11. Those who promote this devotion shall have their names written in My Heart, never to be effaced.
12. I promise you in the excessive mercy of My Heart that My all-powerful love will grant to all those who shall receive Communion on the First Friday of nine consecutive months the grace of final repentance; they shall not die in My disgrace, nor without receiving their Sacraments; My Heart shall be their assured refuge at the last hour.
Sacred Heart of Jesus, I place all my trust in You!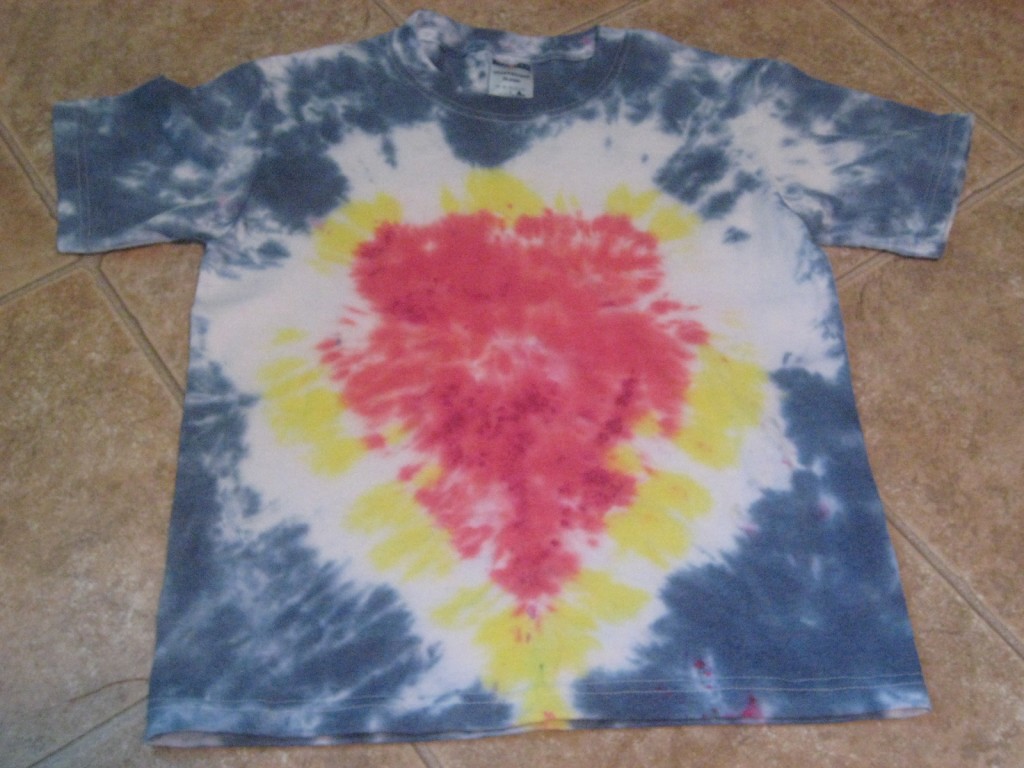 This post was first published on June 27, 2014. For more #WorthRevisitWednesday posts, please visit Elizabeth and Allison's blogs.