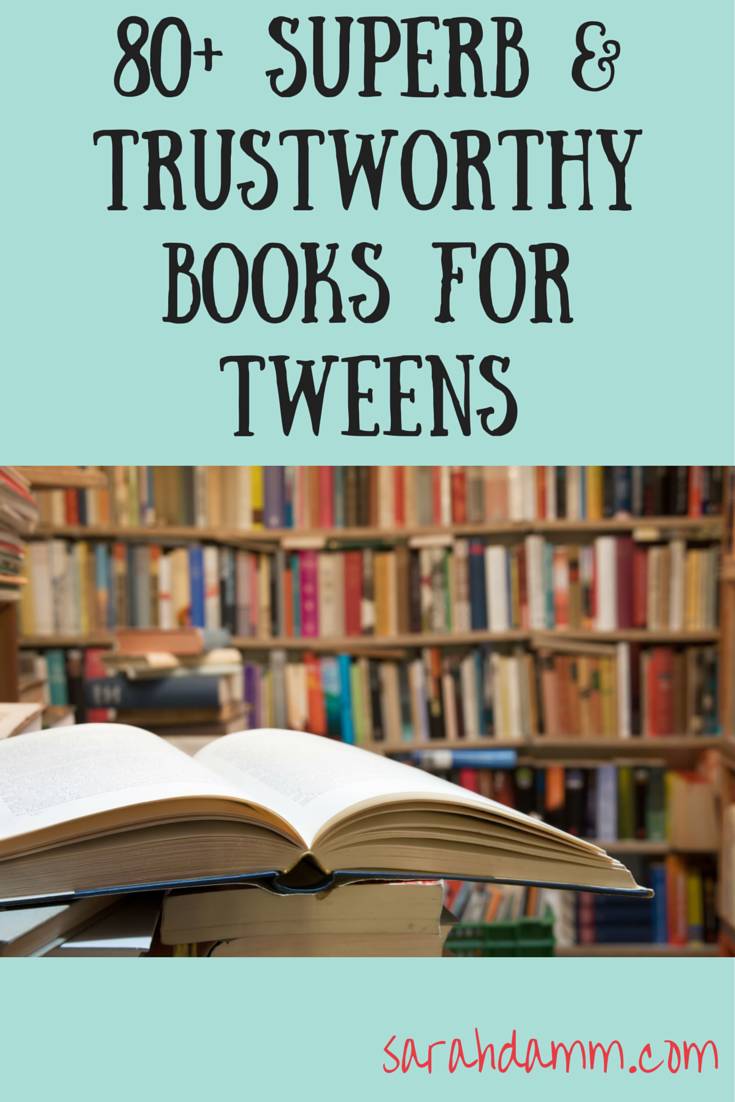 80+ Trustworthy Books for Tweens, Part II
80+ Trustworthy Books for Tweens, Part II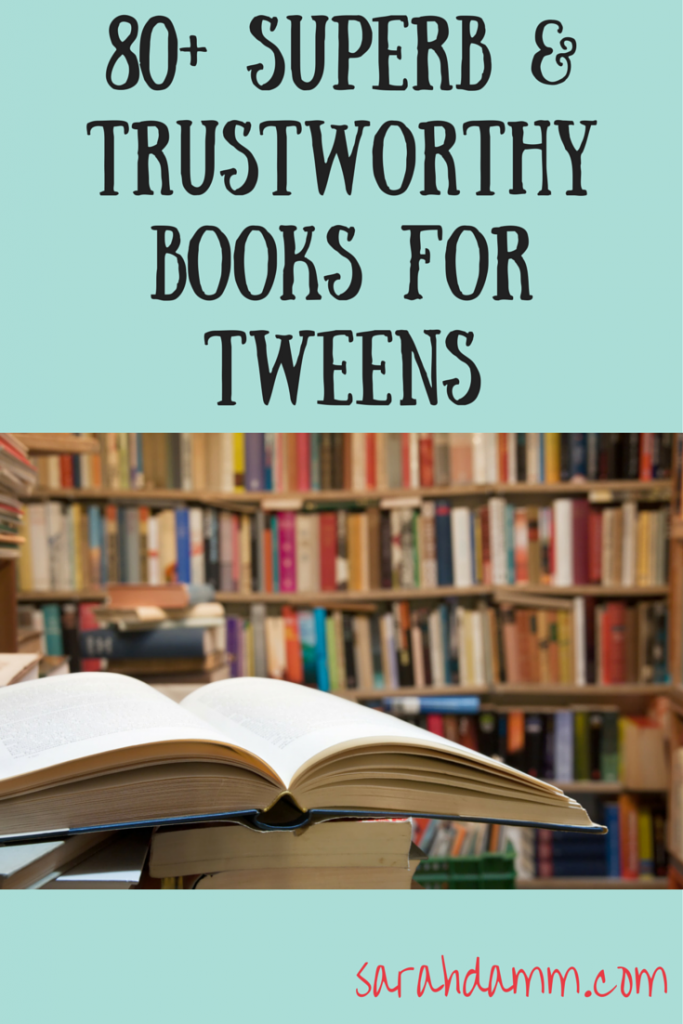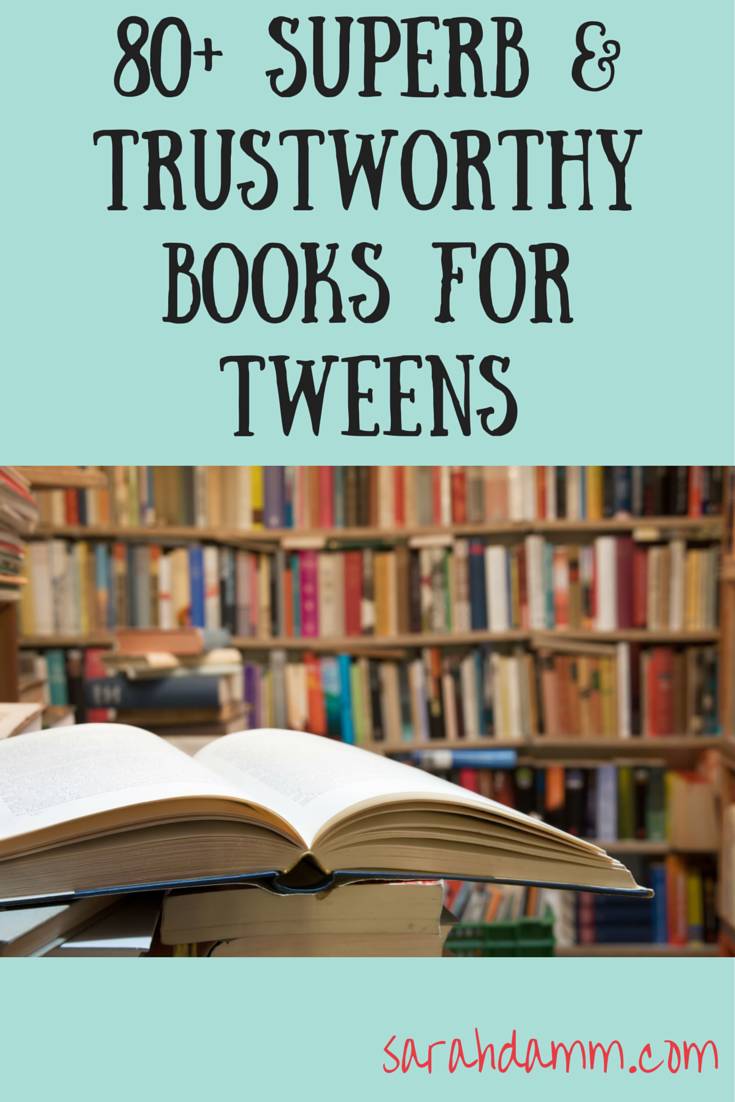 Last week, I shared my 12-year-old daughter's love for reading. How it started when she was a baby, and even though she has grown out of many "little girl" things, reading remains a very big part of her life.
The hard part is that I can't keep up with her, and I don't always trust the selection at our library or book store. So, I posed a question to some friends on social media, asking them for quality book recommendations that their tweens have enjoyed. I received a tremendous response, so I am going to share that list here on my blog. I figure, if I need book recommendations for my 12-year-old daughter, it's likely that other moms could benefit from them, too.
A few notes:
The list is long, and it will keep her (and any child) busy well past the summer. I am providing it in two parts, so that it isn't so overwhelming.
I made an attempt to categorize these books, but they could easily cross categories. I posted Part I here, which includes the largest categories: About Girls and Historical Fiction. Part II, below, includes Animal Favorites, Family and Friends, Adventure/Mystery, and Faith-based books.
Please note that my daughter (nor I) has not read all of these books. (The ones she has read are in bold.) You will have to decide if a particular book is right for your child, or not.
Please also note that I have linked these to Amazon.com, of which I am an associate, but I am sure many are available at the local library.
Family and Friends
All-of-a-Kind Family
The Moffats
The Incorrigible Children of Ashton Place
The Penderwicks
The Railway Children
Eight Cousins
Jack and Jill
Jo's Boys
Little Men
A Fair Barbarian
The Golden Road
The Story Girl
The Good Master
The Singing Tree
The Mitchell's Five for Victory
Canadian Summer
Friendly Gables
Under the Lilacs
Wonder
Animal Favorites
Shiloh
Redwall (entire series)
Ginger Pye
Watership Down
Ribsy
The Small War of Sargent Donkey
Misty of Chincotague (entire series)
Summer of the Monkeys
Adventure/Mystery
The Lion, the Witch and the Wardrobe (Narnia series)
Adventures of the Northwoods (entire series)
Trixie Belden series
Nancy Drew series
Hardy Boys series
Holes
Hatchet
The Mysterious Benedict Society
A Wrinkle in Time
Alvin Fernald series
Francie on the Run
Pegeen
Winterling (entire series)
The Very Nearly Honorable League of Pirates (Books 1 & 2)
The Sherwood Ring
Faith-based Books
Mary Fabyan Windeatt saint books series
Olivia and the Little Way
Olivia's Gift
Happy reading! Oh! And if you and your tween have a favorite book that's not on the list, please feel free to share it in the comments!