Small Success Thursday on the Feast of St. Agnes
Small Success Thursday on the Feast of St. Agnes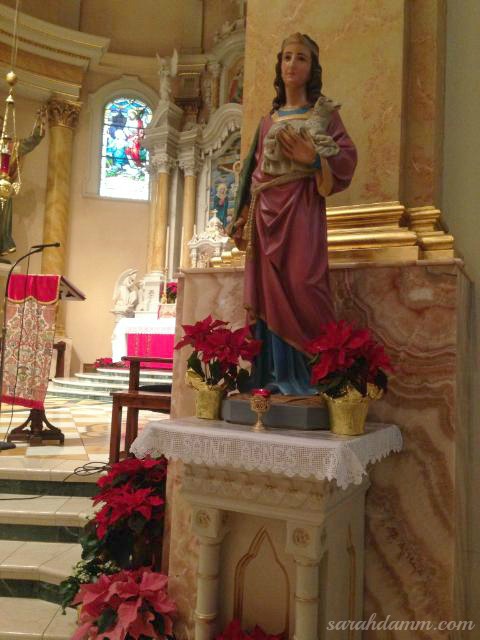 Well, it's Thursday already! And it is the Feast of St. Agnes. I attended Mass at the Church of St. Agnes today and received a blessing with her relic. It was the highlight of my week.
This week was short, because of the national holiday on Monday. One my children was home sick on Tuesday and Wednesday. So, in some ways, the normalcy of the week feels like it is just getting underway. That's OK, though. I am still able to see goodness and small successes, even in the midst of abnormality!
1. All of the Christmas decorations are put away for another year, and I am embracing the ordinary for a few weeks, before Lent begins.
2. My main goal for 2016 is to reclaim my health. Some of my issues are out of my control, but some things are definitely in my control, such as my food choices. I rejoined Weight Watchers, and I am down two pounds in one week.
3. I hosted a giveaway on my blog, and it was such a joy to share a new line of faith-based greeting cards with friends. Today, on the Feast of St. Agnes, I am announcing the winners!
"Paris Market" Box Set
Barb S.
"Roman Study" Box Set
Vicki G.
"Big Happy Family" Box Set
Carolyn P.
"Jesus the Carpenter" Box Set
Jennifer H.
For more Small Success Thursday posts, please visit CatholicMom.com.