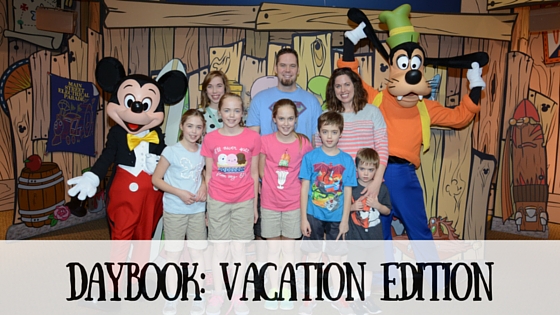 Daybook :: Vacation Memories Edition
Daybook :: Vacation Memories Edition

Outside my window …
It is sunny, and the high is supposed to be in the upper 50s. I'll take it! Two weeks ago, we were in Florida, and the warm sun felt so good! It was such a nice break from the winter cold. I am looking forward to spring.
Thanking God for …
* An amazing vacation with my family
* The generosity of my dad, who gifted us with the trip
* Disney World and the chance to feel like a child again
* Safety on our journey
* A cozy home to return to
* God's mercy
* The second half of Lent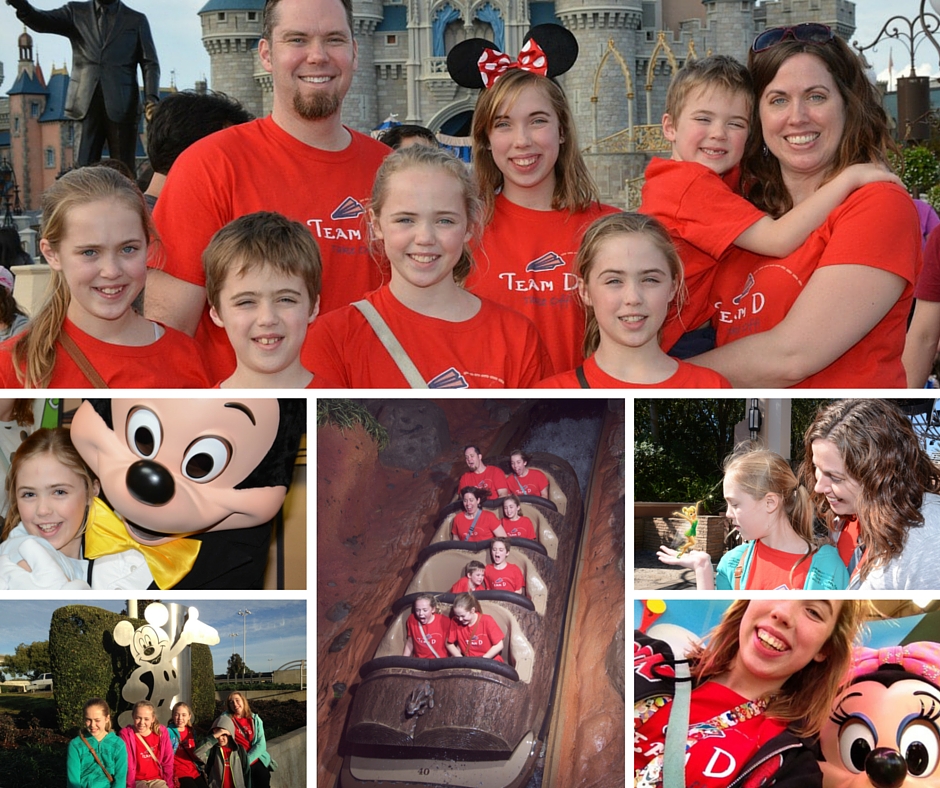 Praying for …
* My husband and all that is on his mind and in his heart
* The joys and struggles that are facing my children
* Healing from my various health issues
* The unemployed … and their families
Pondering …
All of the memories from our vacation. We had the best time!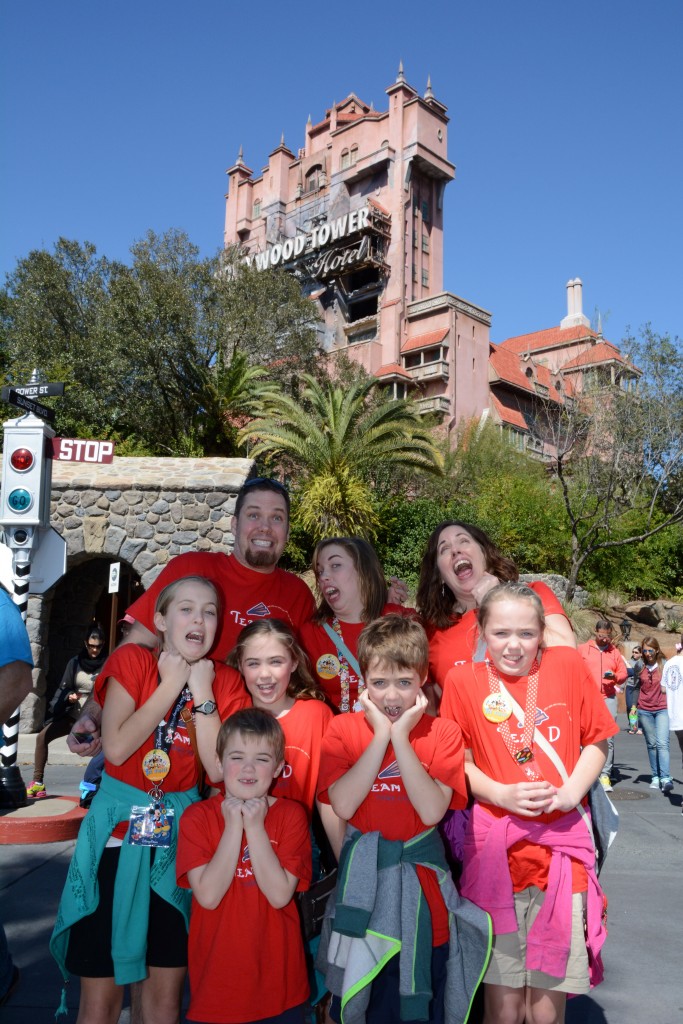 Listening to …
We keep listening to songs from Disney movies: Zip-A-Dee-Doo-Dah, Let It Go, Love is an Open Door, and Heigh Ho are among our favorites.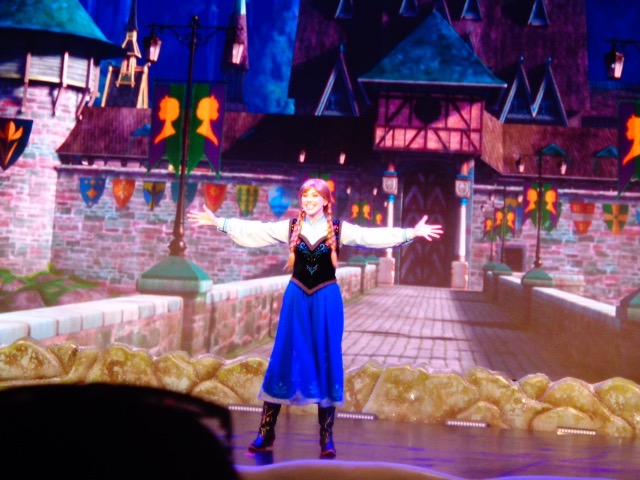 Reading …
On vacation, I read Last One Home by Debbie Macomber. It was a sweet, light read; perfect for vacation. I am currently reading 33 Days to Merciful Love by Fr. Michael Gaitley, in preparation for consecration to divine mercy on April 3. And I am looking forward to the newest CatholicMom.com book club: Catholic Catalogue Book Club, which just started on Saturday and goes through the end of April.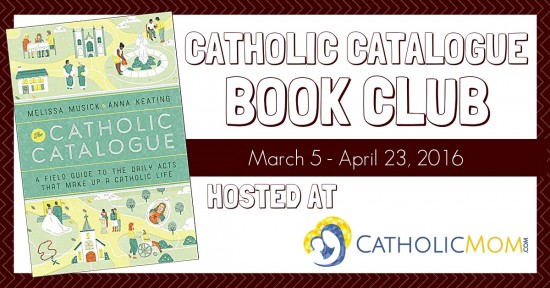 On Goodreads, I added a 2016 Reading Challenge. I don't really have a super aggressive goal; simply 16 books in 2016. But it is kind of fun to keep track of what I read in a year. Are you on Goodreads? If so, let's connect there!
Around the house …
For Lent, I have been focusing on cleaning and decluttering one room per week. I have made it through three of my children's bedrooms, and next week, I will tackle mine.
In the kitchen …
To Weight Watchers, where I am down about six pounds, I have added Isagenix shakes to my daily routine. I don't think it will be a longterm part of my diet, but for now, it is simplifying my meal plans, and I like that. I continue to like the accountability and insights that I receive from the WW meetings. This has been a hard area for me, and I know myself well enough to know I can't do it alone.
Plans for the week …
* My 40th birthday
* Play practice for two of my kids
* Swim meet for my oldest
What is new with you? What are you praying for, pondering, reading, or listening to? Please feel free to share in the comments! And happy Monday!