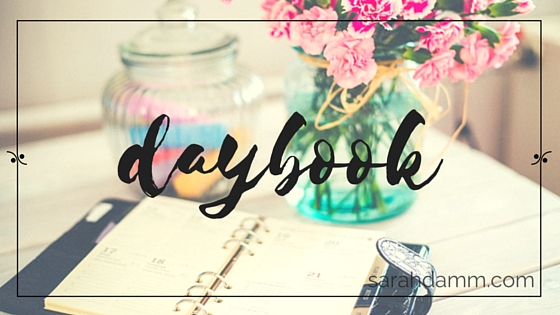 Daybook: Hello Summer
Daybook: Hello Summer

Outside my window …
It is sunny, and the high is supposed to be near 80. We are having a gorgeous late-spring. My children are playing with the neighbors, and it can be quite crazy. But I am grateful for every day they can run and play outside.
Thanking God for …
* Another wonderful school year
* Good teachers
* Good Catholic/Christian schools
* My running group and my fitness challenge groups that keep me on track
* Success at the scale — 11 pounds gone!
* Summer plans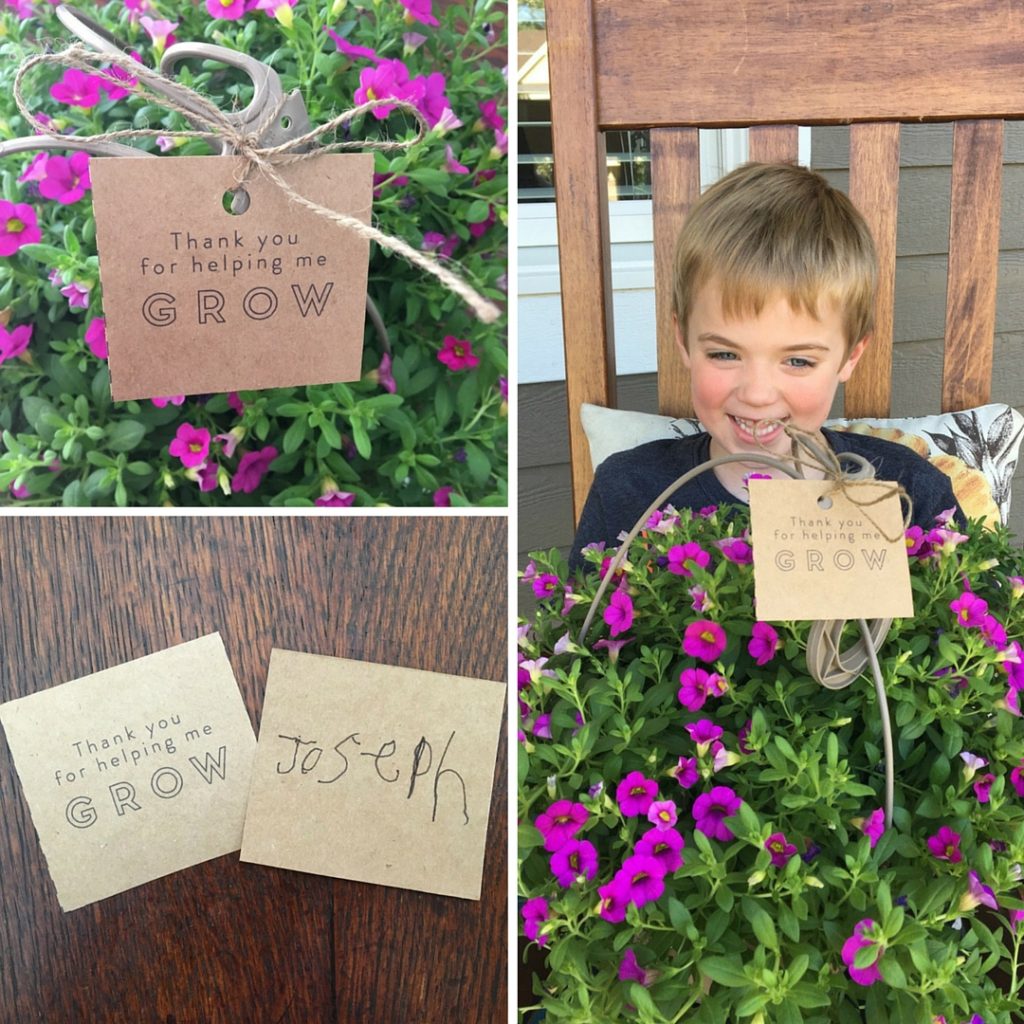 Praying for …
* My husband and all that is on his mind and in his heart
* The joys and struggles that are facing my children
* Healing from my various health issues
* The unemployed … and their families
* Those who are sick and suffering
Pondering …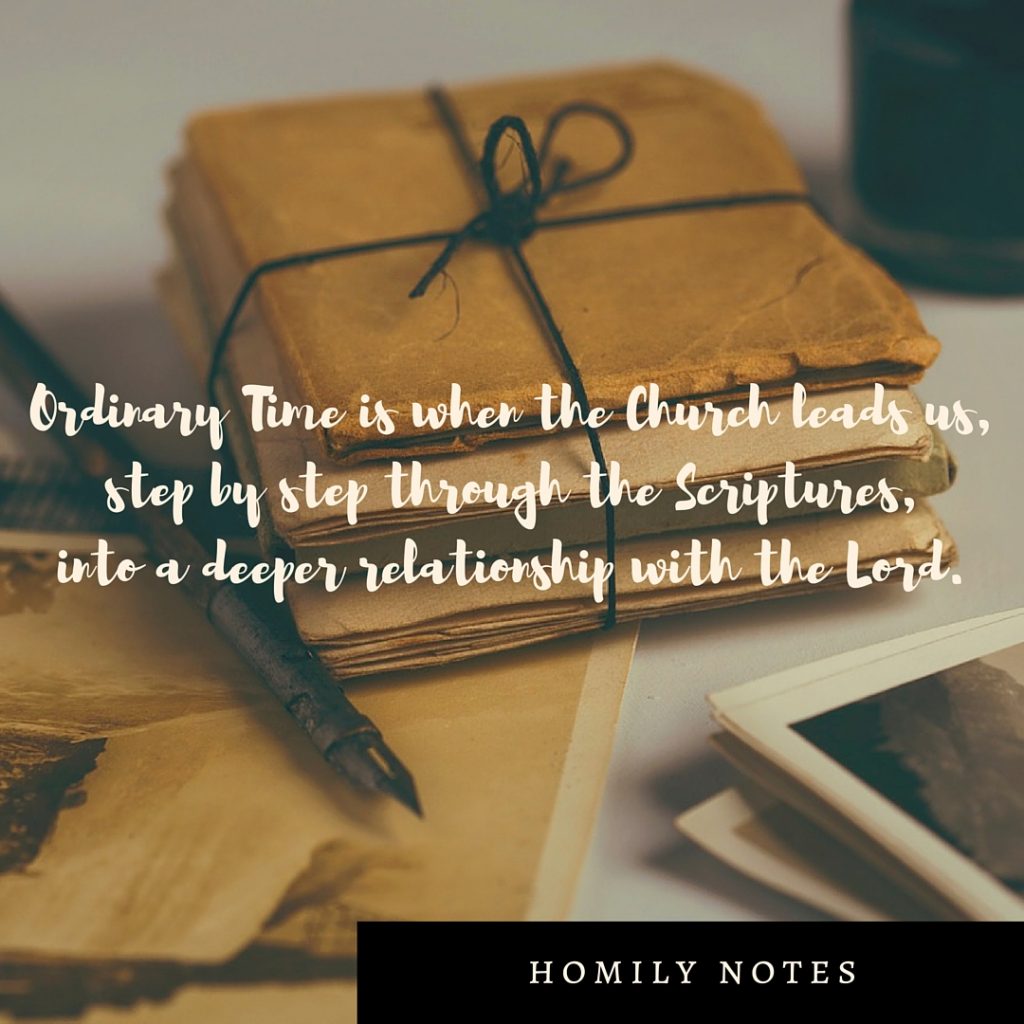 Listening to …
My current favorite songs: Fight Song by Rachel Platten and Oceans by Hill Song.
Reading …
I just started reading Fervent by Priscilla Shirer, after seeing War Room. God has put on my heart a greater desire to spend time with Him in prayer. I tend to analyze how to do it, and that paralyzes me to not do anything at all. (This is the story of my life, but I can really see it in my prayer life right now.)
In a couple weeks, WINE: Women In the New Evangelization will begin its online summer book club, and I would love for you to join us! We are reading Blessed Are You: Finding Inspiration From Our Sisters in Faith by Melanie Rigney. You can sign up for the book club here. Let me know if you have any questions, because I am the one who is organizing it!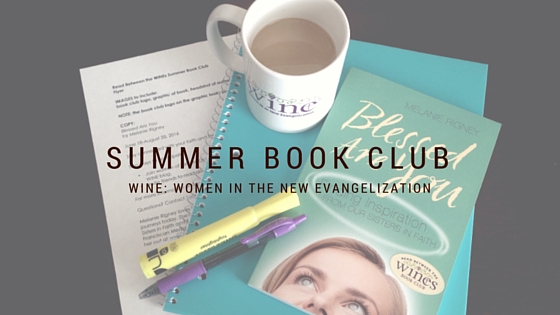 On Goodreads, I added a 2016 Reading Challenge. I don't really have a super aggressive goal; simply 16 books in 2016. But I'm not doing very well, either! Maybe the second half of the year will include more reading. Are you on Goodreads? If so, let's connect there!
Around the house …
I made summer schedules for me and my children. Now, we just have to stick to them!
Just before my twins' First Holy Communion, I worked really hard to clean and refresh our main living spaces. So, I am content with the state of my house. Of course there is always something to do, but it's not bothering me right now, and so I am not going to stress!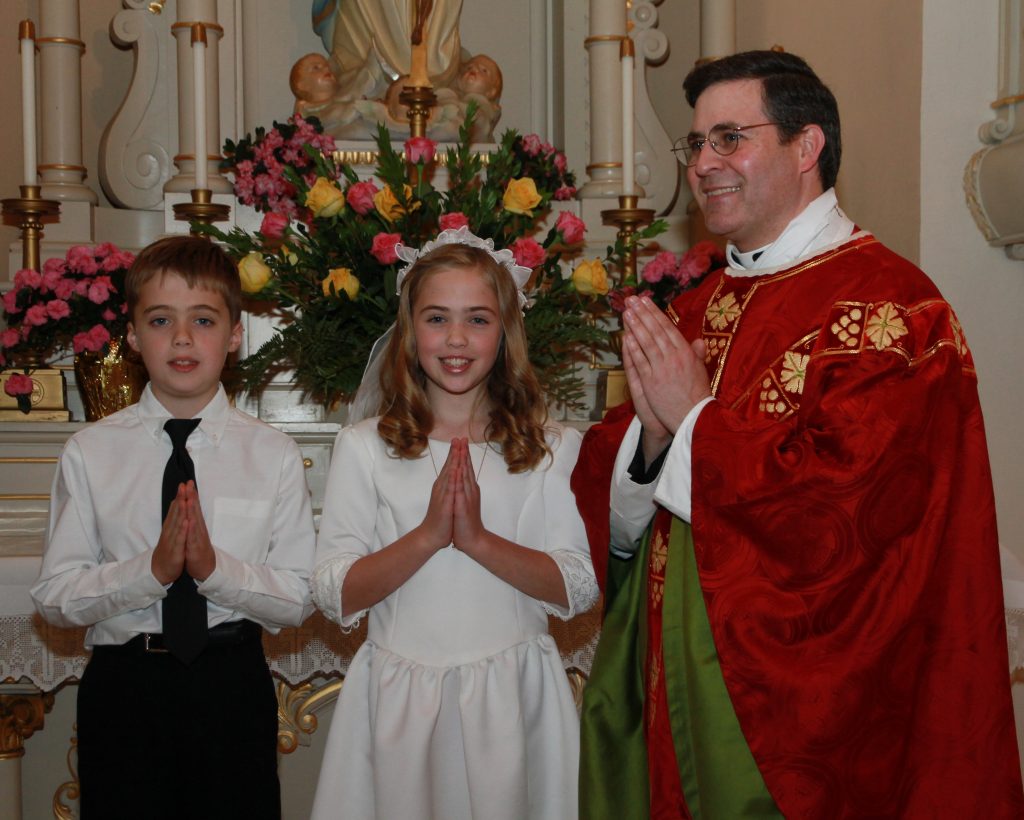 In the kitchen …
To Weight Watchers, where I am down 11 pounds, I have added Shakeology to my plan. I continue to like the accountability and insights that I receive from the WW meetings. This has been a hard area for me, and I know myself well enough to know I can't do it alone.
Plans for the week …
* Standardized testing for my (now) 8th grader
* Play practice for two of my kids
* Camping for Greg and my sons
* A trip to the fairy gardens with the girls
What is new with you? What are you praying for, pondering, reading, or listening to? Please feel free to share in the comments! And happy Monday!