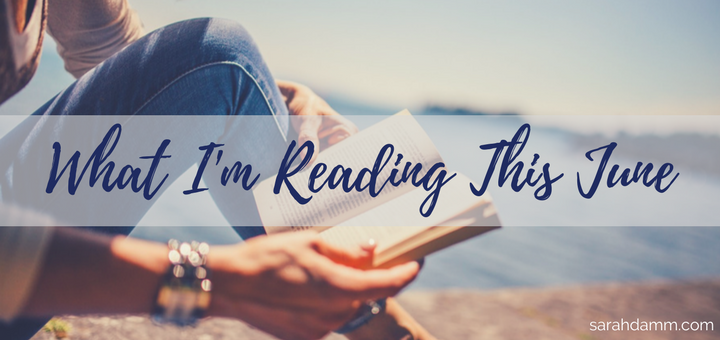 Open Book: What I'm Reading This June
Open Book: What I'm Reading This June
It is hard to believe it is already June! This spring was so busy with softball, musical performances, choir concerts, final exams … And those are just the things involving my kids! But when something involves a child, it involves a mama, too. And I am grateful for the honor of being part of the events and activities my kids are involved in. It gives me a bird's eye view into how God has created them so uniquely and where He is calling them to share their gifts with others.
This is our first week of summer vacation. Because we got out earlier than our district, there is a bit of a lull in our schedule to enjoy a carefree, quiet, and relaxing week. Activity picks back up next week, but for now, I am savoring a non-schedule. I can't do that all the time, but here and there, it is most welcome.
With an open week, I have decided to finally link up with Carolyn Astfalk's Open Book feature on CatholicMom.com. I have enjoyed her monthly column for awhile now, but every month, I realize that I missed the submission deadline. Not this time! Here we go …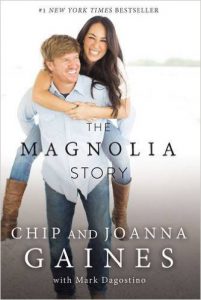 For Mother's Day, I received The Magnolia Story by Chip and Joanna Gaines of the popular HGTV show Fixer Upper. As a fan of the show, I was excited to read their story. What was confirmed was just how normal the Gaines family really is. Yes, they are successful, far more successful than I will ever be. But months before they landed a TV show, they were pinching pennies like the rest of us.
As fun as it was to read The Magnolia Story, I had to be careful not to laugh out loud on the plane ride down to Miami, where I read this book in its entirety. The part that touched me the most was in a chapter called "Surviving vs. Thriving." Joanna made it a point to talk about her own struggle with striving for perfection and how it kept her feeling frustrated and exhausted. She opened up about the mental shift she had to make in order to feel peaceful and joyful in her role as a wife and mother of four. I really appreciated her honesty and her encouragement in this chapter, and it came at a perfect time in my own journey as a wife and mom.
After struggling with Hypothyrodism for 14 years and Hashimoto's for three, I
think I finally found a doctor who can help me start feeling better. Praise God! She has made thyroid, adrenal, and gut health her life's work, and she battles Hashi's herself. She is the first doctor who confirmed that all my unique symptoms are related and assured me that she will help me get to the root cause of my ailments. She encouraged me to read The Adrenal Thyroid Revolution by Aviva Romm. It is a book that seems really informative and hopeful. I am just reading it here and there, so it may take me awhile to get through, but I am grateful for this insightful resource.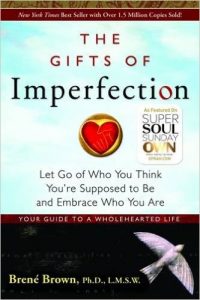 A month or so ago, someone suggested I watch a TED Talk by Brené Brown. I was really impressed with her message, so I logged onto Amazon to look into her books. Much to my surprise, I already owned one of them! The title spoke to me a couple years ago, so I bought it but never cracked it open. Perhaps that wasn't the time for me to read The Gifts of Imperfection, but now is the time! Another book that I read in bits and pieces, it is filled with truth and goodness, and I am savoring Brown's wisdom.
I am eager to begin True to You by Becky Wade, after reading Carolyn's review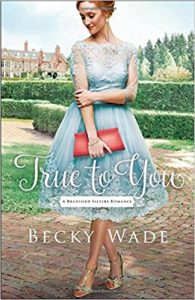 here. I need a fun fictional read, after reading so much non-fiction lately! It should arrive today, which is perfect timing, since I am almost finished with Wade's prequel Then Came You, which is free on Kindle.
How about you? What have you been reading? Please share in the comments below, as I am always looking for recommended reads.
To read more Open Book posts from other avid readers, please visit CatholicMom.com or Carolyn's blog.
Happy reading!