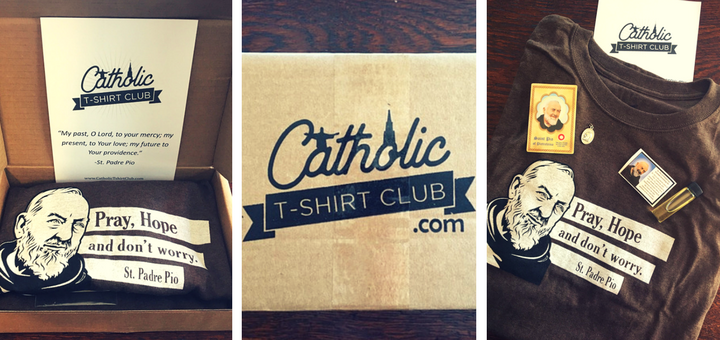 Catholic T-Shirt Club Offers Ways to Live, Share Our Faith
Catholic T-Shirt Club Offers Ways to Live, Share Our Faith
When I was a little girl, I loved the mail. I heard the mail truck, with its distinct clunky noises, much sooner than I saw it, and when it finally came into view, I waited by the window until the mailman drove to our mailbox to deliver the mail. Then, I rushed out the front door to collect it.
I am not sure what it was about the mail that I loved. Most days, it was nothing but bills and flyers. I think it was the hope that something more would be in the mailbox. A letter from my cousin. A card from Grandma. A catalog filled with toys.
Today, my past love of getting the mail has formed a daily habit of opening and sorting the mail as soon as it comes into the house. But at the sound of the truck coming down the street, I don't rush out to get it anymore. I have passed that enthusiasm on to my daughter, who loves to get the mail just like I did when I was a girl. Most days are not good mail days, but on the special occasion when it is, it really makes me smile.
Last week, I had a good mail day when a small box arrived among the bills and flyers. The box was from Catholic T-shirt Club, a monthly subscription box that I am excited to share with you, my friends.
To read my full review of Catholic T-shirt Club, please click over to CatholicMom.com.