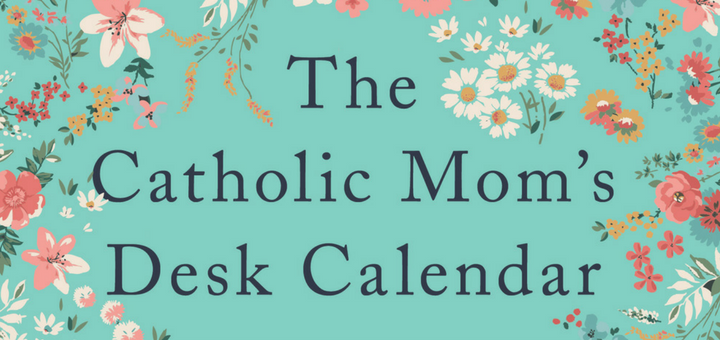 How a Little Desk Calendar Made a World of Difference
How a Little Desk Calendar Made a World of Difference
It was one of those weeks. Everything was happening within the same seven days, and I didn't know how I was going to get through it all. In addition to my family's regular commitments, such as school, work, and errands, I had three deadlines to meet, parent-teacher conferences to attend, and a family party to prepare for. Oh, and two of my daughters and their teams were in volleyball playoff games.
I am sure you can relate to the craziness of my busy week. It happens to all of us from time to time. The demands of life expand until you think you're about to explode. The hard part for me is that usually my daily routines fall by the wayside during these weeks, especially my prayer time. In my head, I know that if I would just stick to my half-hour of morning prayer before tackling the tasks, I would feel calmer about everything. But anxiety takes over and before I know it, I'm focused anywhere but on God.
This particular hectic week was a bit different, though, thanks to The Catholic Mom's Desk Calendar, written by Lisa Hendey and published by The Word Among Us. This new calendar came in the mail just in time to help me through a week where it felt impossible to accomplish everything that was on my plate. Because even though I wasn't able to focus on a half-hour of prayer each morning, I was at least able to take a few moments to pray with this calendar. And that made a world of difference in how I approached my week and how I felt while accomplishing each to-do.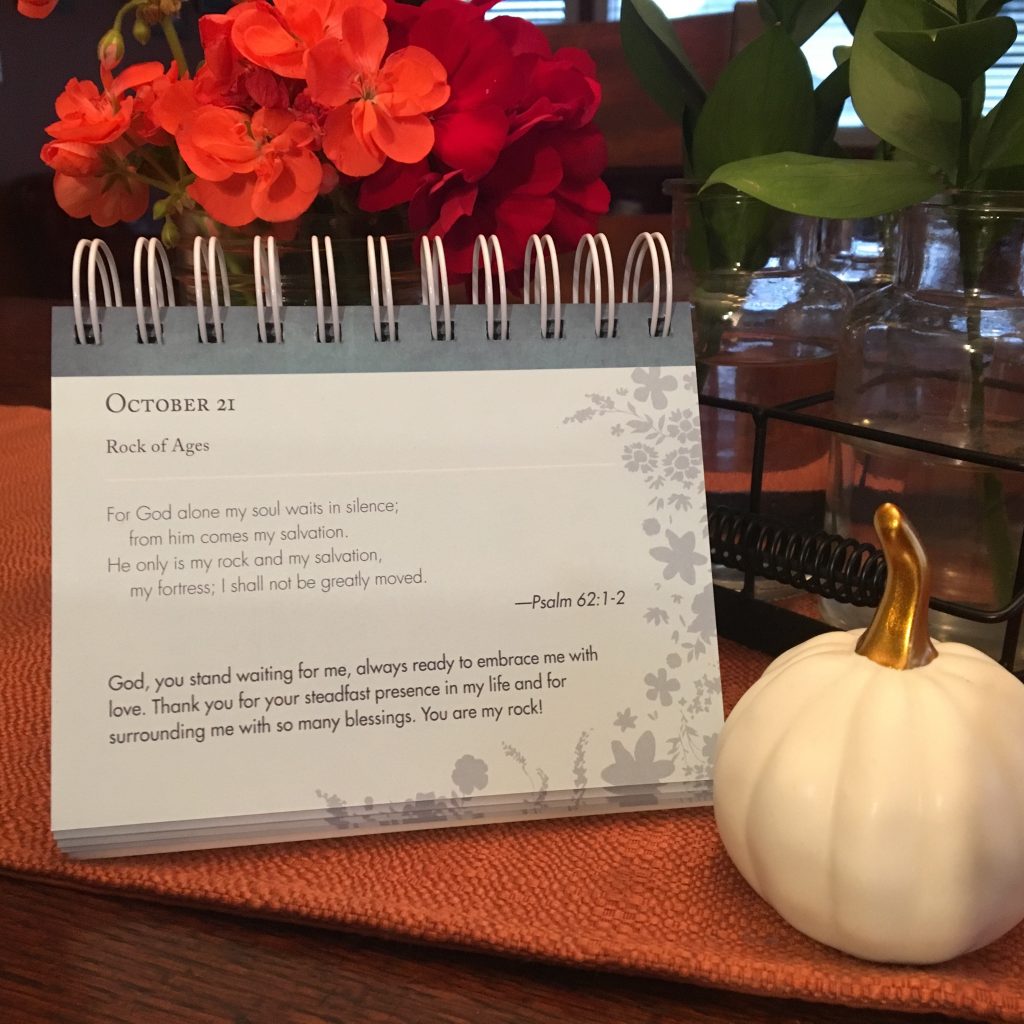 On each page, the desk calendar specifies whether the day is a holy day or saint's feast day. If it is neither, Lisa has chosen a theme for the day, such as "The Common Good" or "Heavenly Comfort." Then, there is a short Scripture verse listed, or if it's a saint's feast day, a quote from him or her is included. Lastly, Lisa has written short prayers to accompany the day. I could tell Lisa put a lot of thought and prayer into this desk calendar, because often the quotes she chose and the words she wrote were just what I needed to read.
Praying with this new desk calendar gave me an opportunity to remain a bit more recollected during that busy week. It also kept God's word close to my mind and heart, throughout the day.
Now that my busy week is behind me, and life has returned to normal, continuing to pray with The Catholic Mom's Desk Calendar has been easy. I have placed it on my desk, where I do most of my writing as well as email and family scheduling. I find myself pausing in between tasks to read the day's prayers—sometimes more than once. It helps me remember that God is near, not only during my dedicated morning prayer time, but all throughout the day.
The Catholic Mom's Desk Calendar is beautifully designed. It is feminine and soft, which automatically gives you a sense of peace and calm. This calendar is a must for any busy mom, and with Christmas right around the corner, it would make a wonderful gift, too!
This article was first published on CatholicMom.com.