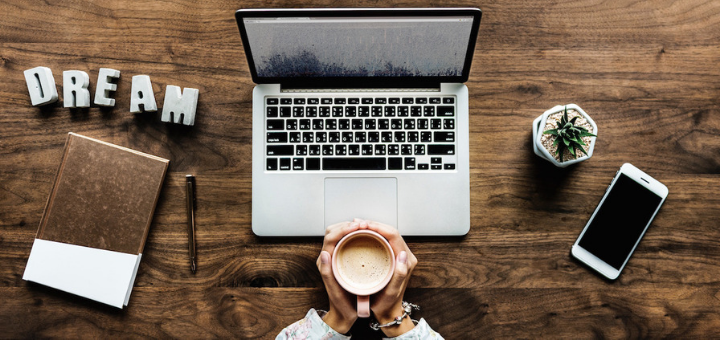 Are You a Writer, Too?
Are You a Writer, Too?
The written word is near and dear to my heart. It has been for as long as I can remember.
I'll never forget my junior-high journalism class, learning how to write captivating headlines and opening paragraphs that pull the reader into a story. Writing has been something that served me well as a student and made me successful as a career woman. But it wasn't until I learned what blogging was in 2009 that I began the journey of discovering the words God was putting on my heart to share.
Discovering My Voice … and So Much More
Through blogging, I found my unique voice, sharpened my writing skills, and found community. But I also realized that writing is a deep, rooted part of who I am. I pray through my writing. I process and reflect through my writing. And I share best through my writing.
A few years ago, I took a workshop on the charisms of the Holy Spirit, which are the gifts God gives us to give away to others. They are our way of representing Christ and sharing His goodness with the world. After taking the assessment and meeting with a spiritual director to help me discern the results, I discovered that my top charism is writing. It is how God wants me to share my faith with others. So, in a way, writing is an act of faith for me.
Next Steps
As I pondered my next steps, I thought about writing a book or working on a more lengthy project. But I was curious about where I was on my writing journey and what I needed to do to reach my goals.
Enter hope*writers.
Hope*writers have been incredibly encouraging and supportive. They have paved the writing path for me (and you). That path is a step-by-step process to move from writing to publishing, and they promise that it doesn't have to feel like a unicorn mystery. Hope*writers offers training, tips, and suggestions for my next step.
But before I can take that next step, I had to know where I was. So, I took their quiz, which showed me that I am in stage 3 (of 5) on the writing path.
Stage 3 means that I am an entrepreneur. I am at a place where I want to better serve my reader (aka, you!). I also need to consider how to become profitable, so I can do this forever.
Kind of interesting, huh?
Take the Quiz
If you are a writer, and are interested in knowing where you are on your own writing journey, you can take the quiz, too. It's totally free! And I'd love to know your results, so we can talk writing together.
Click here to take the quiz, and then come back and leave me a comment to let me know the results. Let's encourage one another in our writing!