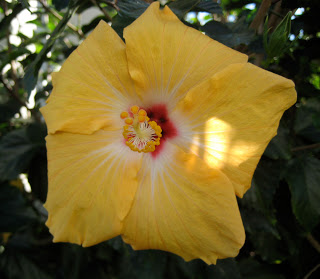 Florida Flowers on Friday
Florida Flowers on Friday
While I was in Florida for my step-dad's funeral, I took a bunch of photos of various flowers and trees so that my older girls could get a visual in their heads of what it looks like at Gram's. (We haven't been there in four years; it was usually easier for them to visit us.)
I am enjoying these photos just as much as they are, as spring is still a long way out for us here in the Upper Midwest. (It is 5 degrees out right now, with a high of 36 today!) These photos give me hope for warmer days, green grass, sprouts of new life, the Easter Resurrection … May they give you a sense of hope, beauty and joy today, too.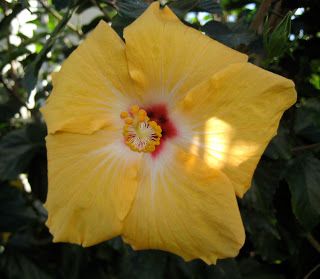 Yellow Hibiscus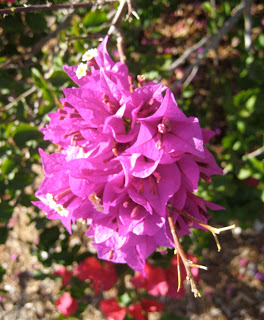 Pretty purple and pink flowers (official names unknown to me =)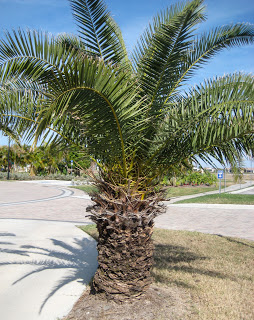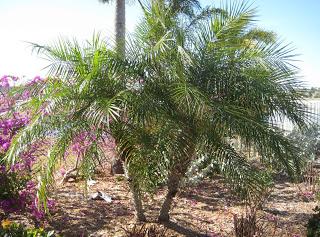 So many different kinds of palm trees!
I'm not sure if this is the official name, but everyone calls this a Bottle Brush Tree, because of the way the flowers are shaped. We had one of these in my yard growing up … Yes, I spent most of my growing-up years in Florida! Bet some of you didn't know that 😉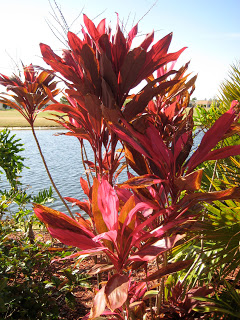 I like the bright pink leaves of this plant. (Can you tell I have daughters, with all of the pink and purple I snapped?) The body of water behind the plant is a canal. There is a whole canal system in Florida.