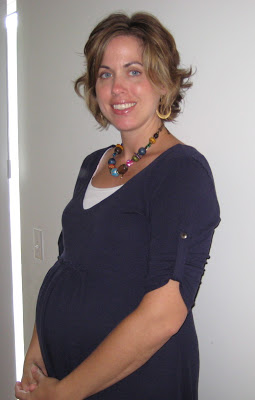 20 1/2 Weeks …
20 1/2 Weeks …
A few, kind folks recently have asked how the baby is, how I'm feeling and all that. So, being that I'm at the half-way mark of this pregnancy, I thought a quick update would be nice …
I will tell you that I have never been one to take a lot of "belly shots" during pregnancy. Look through my children's baby books, and you will find a couple, but not many.
That's just me. Maybe some of you can relate.
Since I am half-way through, though, I did muster up the courage to take a couple photos recently. Maybe I'll take a few more this weekend when we venture up north. But then probably not again until I near 40 weeks. And at that point, it will be one, maybe two. And that will be all.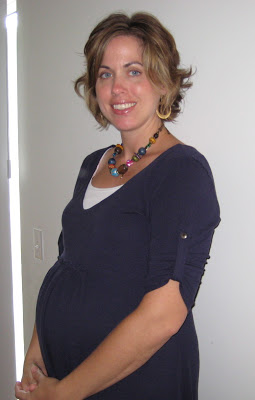 I am feeling good overall. The summer heat (92 with a heat index of 96 today!) hasn't been too tough on this pregnant mama, as I've been in the air-conditioning a lot lately. But it is August. And I think a lot of people are doing the same thing, staying indoors or near a cool body of water. Regardless of being pregnant or not.
Thankfully, I haven't been swelling too much, which was a pregnancy symptom of mine for three of my past pregnancies, the ones that occurred during the summer months.
The baby is growing and moving about quite a bit! In fact, during today's ultrasound, the baby was extremely active for the technician. A good sign, I think!
Oh, and that lack-of-swelling that I just spoke of … that was my only "hunch" regarding the gender of the baby.
And my hunch was right …
He's getting a brother!
We're having a boy!!