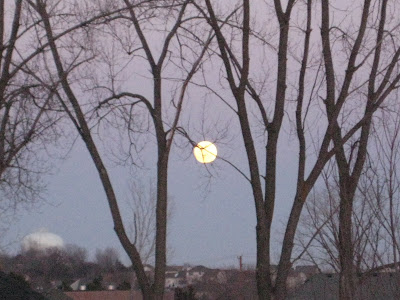 … 52 weeks of daily life in pictures: trials and celebrations, the extraordinary and mundane—whatever is unique to the week.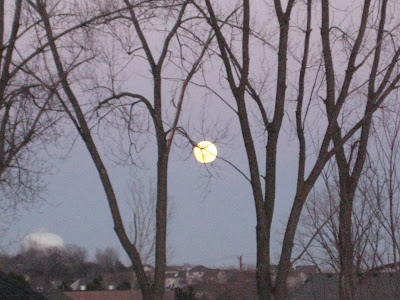 I have tried to photograph the moon before, but my little Canon point-and-shoot just doesn't do the real thing justice. Nevertheless, the rising full moon was so gorgeous late last week. I couldn't resist adding it to this post anyway.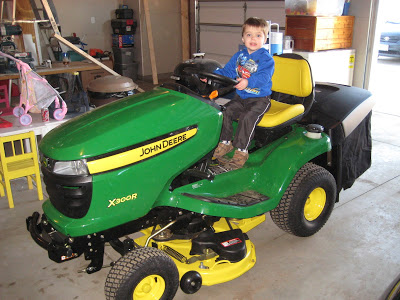 Even though we just got over a foot of snow, we can't help but think of spring around here. Especially after our brand new lawn mower (or should I say tractor?) was delivered. My husband is pretty excited! I was shocked to discover it is as big as a small car. But at least he won't have to spend half a day mowing the lawn every week. This will make that chore go by much more quickly. (Oh, and after watching the safety video, the children have been banned from even looking at it! It was good while it lasted, says my son =)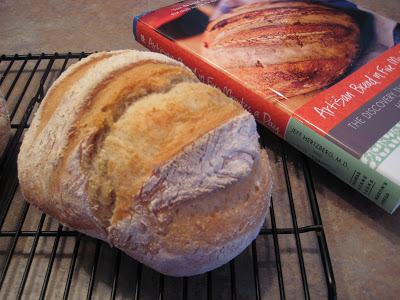 I received this
book
, a pizza peel and a baking stone for Christmas. During our snow day, I
finally
made two loaves of the bread. It. is. awesome. And
so
easy!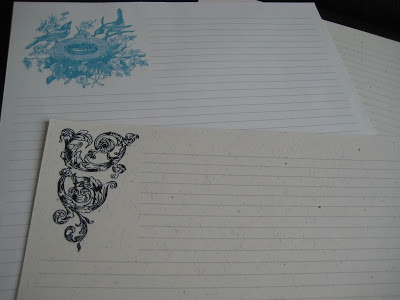 I was blessed to receive some special snail-mail this week. And decided to print out some of
this
pretty stationery for my reply letter. Can't wait for a quiet moment to begin writing.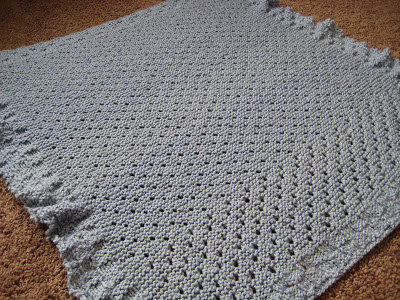 Oh, and that 3-ring binder is a little "me" project I started this week. I hope to share more about it very soon.