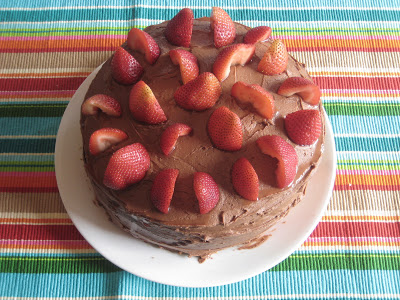 … 52 weeks of daily life in pictures: trials and celebrations, the extraordinary and mundane—whatever is unique to the week.
***
"Let us drink the sober intoxication of the Spirit with joy."
—St. Ambrose—
Our pastor quoted that in his homily on Pentecost Sunday. It was good food for the soul! He also joyfully told us that since Pentecost is a BIG solemnity, like Christmas and Easter, we are permitted not one but three desserts! 😉
After an authentic summer meal—grilled hamburgers, corn on the cob and watermelon—we just enjoyed the
one
cake, but I served it with vanilla ice cream on the side. (Strawberries like "tongues of fire" inspired by
Meredith
.)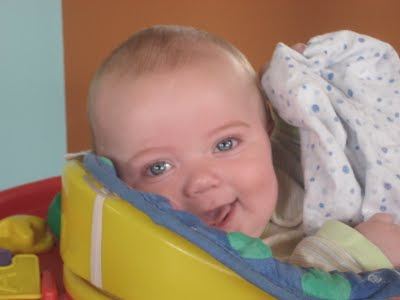 Six months old!
His little cousin was born on his half birthday!
(Welcome, Bernadette!)
Summer school!
This was the favored activity of the week! Playing on the porch. It's kind of like we gained another whole room!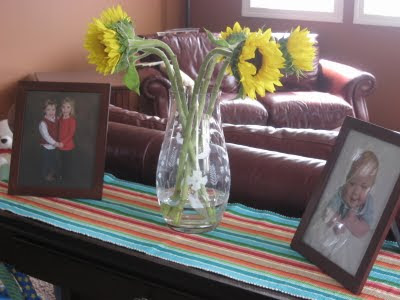 Freshening up the decor with some summer colors.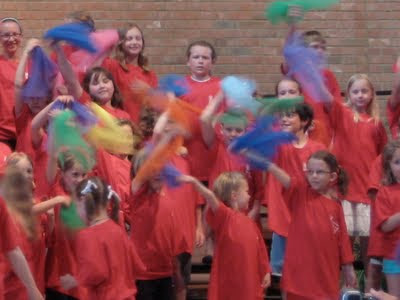 My two oldest girls participated in a music and art camp at a local Lutheran church. It was excellent! They enjoyed mini concerts by percussionists, African drummers and jazz musicians. They learned some wonderful songs, how to play the handbells and a few other instruments, and performed a little concert on the last day. Plus art—sculpting, drawing, stamping! I was impressed with how much they did in only four days!
***
Well, my oldest daughter is participating in her very first Irish dance competition tomorrow. We have been to the studio three times this week for extra practice. That and celebrating Father's Day is all that is on our calendar for the weekend. But that is plenty!
Happy Weekend!