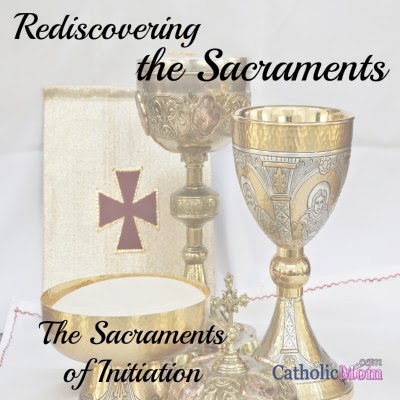 Rediscovering the Sacraments
Rediscovering the Sacraments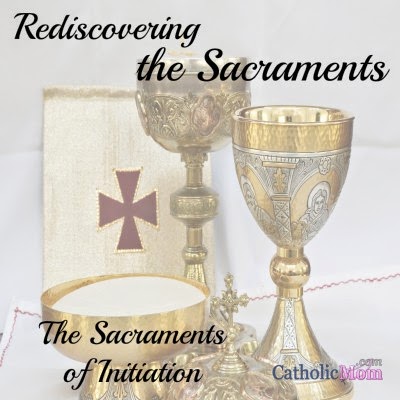 One Sunday at Mass, I realized that I had just received the Eucharistic Lord mindlessly. I felt so badly that such a special moment was done without thinking, that I decided to renew my commitment to the sacraments, to refresh myself in their purpose in the Church as well as to me personally. Doing so has helped me receive the sacraments with greater intention and wonder. And when I begin to get lazy again, I just recommit (again and again).
Today, I invite you to join me over at CatholicMom.com for a three-part series on Rediscovering the Sacraments. It will be published today, tomorrow and Wednesday. As we enter into spring, many of us are preparing our children for First Confession and First Holy Communion. So, I thought it would be nice to offer a little refresher course for those of us who have been partaking of the sacraments for years and years. I hope it will be a series that renews and refreshes you, especially as we draw closer to Holy Week.
Here is a link to the first installment: Rediscovering the Sacraments: The Sacraments of Initiation. And please feel free to join the conversation either here or at CatholicMom.com.