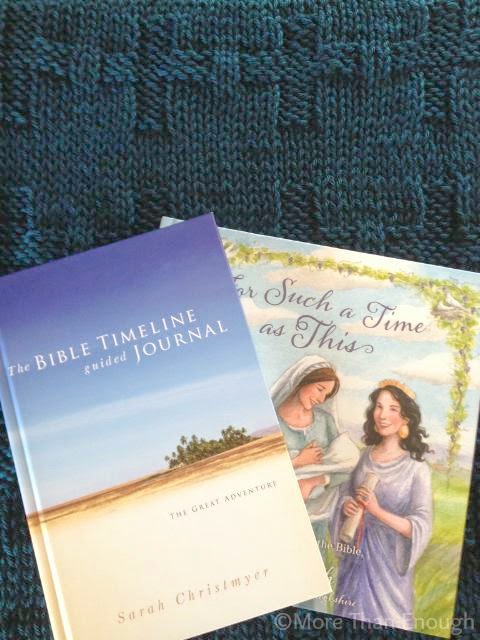 Yarn Along :: 40-Cross Prayer Shawl
Yarn Along :: 40-Cross Prayer Shawl
This past weekend, I picked up another knitting "work-in-progress" project … One that I intended to knit last Lent but one that remains incomplete. Hopefully, it won't take me three years to finish, like my dear husband's scarf! Maybe I'll even finish it this Lent; I am half-way through, after all! The pattern is a handout from a local yarn shop, and the yarn is Berroco Vintage Chunky in "tide pool" blue.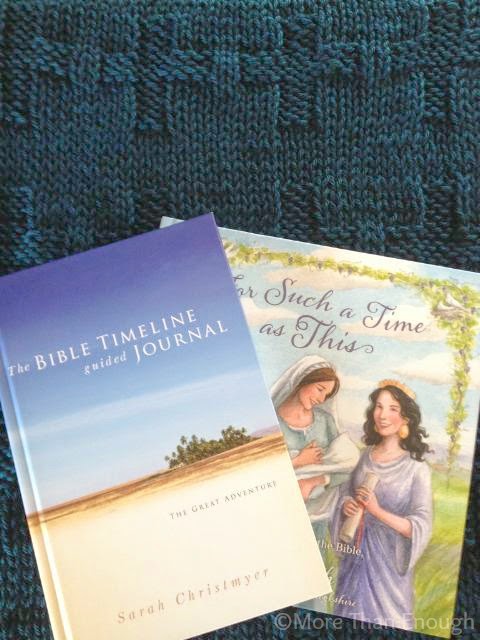 I am currently reading the Bible, with the help of The Bible Timeline Guided Journal by Sarah Christmyer. It guides you through the story of salvation history by reading the 14 narrative books of the Bible in 90 days (or as long as it takes you). I went through The Great Adventure Bible Study 10 years ago, and it was amazing. I have done some additional studies, too. However, I really want to read the Bible on a more regular basis and enter into Lectio Divina, praying with Scripture. So, this Lent I am focusing on it!
With the kids, mainly my girls, I am reading For Such a Time as This: Stories of Women from the Bible, Retold to Girls. So, I guess they are getting a little Bible study, too!
For more Yarn Along inspiration—pretty projects and good book suggestions—visit Small Things.