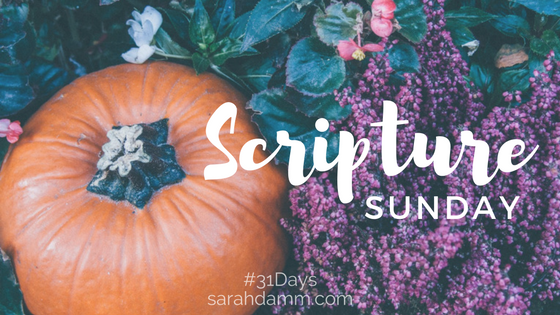 Day 23: #31 Days—Scripture Sunday
Day 23: #31 Days—Scripture Sunday
"Do not be conformed to this world, but be transformed by the renewing of your minds, so that you may discern what is the will of God—what is good and acceptable and perfect." (Romans 12:2)
Today's Scripture quote can take on many personal meanings within the theme of Dyslexia awareness. I like to think that these amazing kids who don't quite fit the mold can transform the world with their amazing minds! To think that Dyslexia just might be God's way of doing something radically good and perfect is kind of exciting! All we have to do is recognize it and be open to possibility and renewal.
When children have supportive parents, teachers, tutors, and friends—look out!—something incredible is bound to happen. It might start small with an understanding teacher who gives a child the option of taking a test orally instead of writing it out. It might start with a tutor who patiently works with a child at his pace on a phonetic concept until he is ready to move on. It might start with a parent who wipes away tears and encourages her child by listing out his gifts, talents, and blessings.
These small starts will soon transfer to the heart and mind of the student with Dyslexia, so she is able to recognize her gifts and know that God has something really special in mind just for her.
For a complete list of topics and links, visit the landing page for 31 Days: One Mom's Journey With Dyslexia or click the square image below.