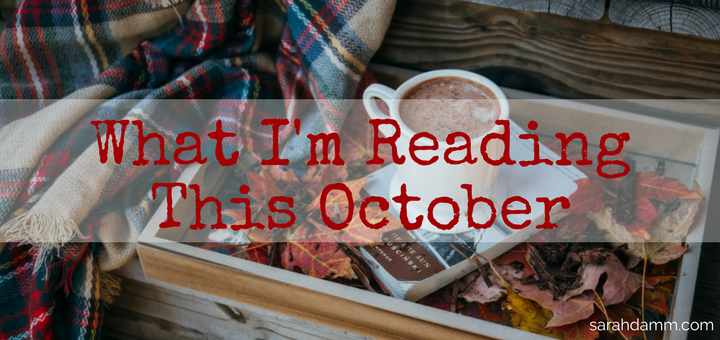 Open Book: What I'm Reading This October
Open Book: What I'm Reading This October
Well, I started writing this Open Book post in September, but life happened, and I never got around to publishing it. As I turned the calendar to the new month of October, I was bound and determined to join Carolyn Astfalk and friends for this month's Open Book feature on CatholicMom.com. And here I am!
Do you find that your reading patterns change with the seasons? Summer seems to be the perfect time to read a little romance. They are easy, quick reads that I can take wherever I'm going—on the deck, to the beach, in the car. I enjoyed a couple Christian romance series this summer, including the Porter Family by Becky Wade and the Walker Family by Melissa Tagg. I discovered that I really enjoy book series about families, and in both of these I enjoyed the sibling banter and family dynamics as much as I enjoyed the romantic development of the main storylines. Perhaps it is because as an only child, I don't have those types of relationships in my life. Perhaps it is because as the mother of six children, I am grateful for the sibling relationships my children have with one another, even when they are bickering and quarreling to no end. Whatever the reason, these two series were really great, and I highly recommend them.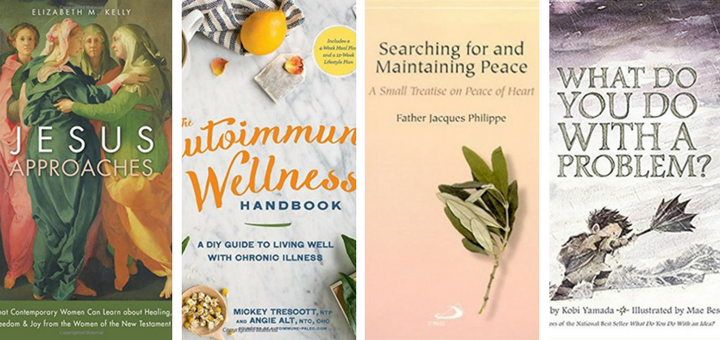 Now that it's fall, I find my reading slowing down. I am savoring every page of Jesus Approaches: What Contemporary Women Can Learn about Healing, Freedom, and Joy from the Women of the New Testament by Elizabeth M. Kelly. This book is powerful, thoughtful, and beautiful in every way. A must read, indeed! I am attending a women's study through my archdiocese, which the author is facilitating, so I am not only enjoying the book, but I also am enjoying discussing it with others.
This fall, I also plan on working my way through The Autoimmune Wellness Handbook: A DIY Guide to Living Well with Chronic Illness by Mickey Trescott and Angie Alt. As someone who suffers with Hashimoto's, I am always looking for sources of information and encouragement. This seems like the perfect companion.
I recently shared my struggle with anxiety with someone, and she recommended Searching for and Maintaining Peace by Fr. Jacques Phillippe. Have you read it? I was pleased to discover that my husband has the book, so I will be adding it to my spiritual reading pile.
Lastly, I want to share a children's book that my kids and I have fallen in love with. It is called What Do You Do With a Problem? by Kobi Yamada. It is the story of a child with a problem that he does not know how to handle. The longer he avoids the problem, the bigger it gets. When the child finally finds the courage to face his problem, well, you will have to see what surprising things happen.
What have you been reading? What do you look forward to reading this October? Please share in the comments below, as I am always looking for recommended reads. And if you are on Goodreads, let's connect there to keep the book conversation going.
To read more Open Book posts from other avid readers, please visit CatholicMom.com or Carolyn's blog.
Happy reading!