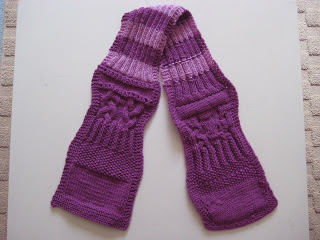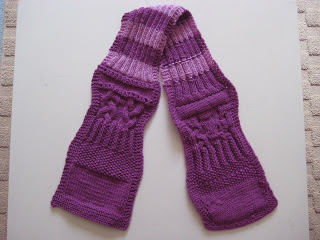 I finished my first scarf. Hooray!! I believe I first mentioned this project back in
April
when I started taking a beginning knitting class, which was a birthday present from my husband and kids. I gave one other pictorial update in
May
. I took a long break from knitting shortly after that. I'm not sure why. But I picked it up again in late June/early July … And now, my very first project is finished!
Here are some more photos …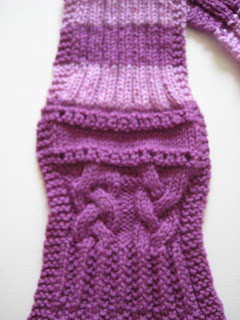 Some detail of the cables, eyelet ridge and color change …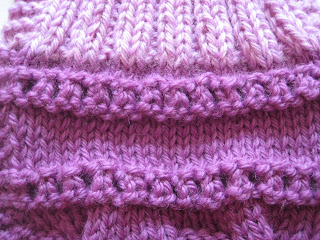 The eyelet ridge up close, which was created by doing a yarn over. I thought this was a fun stitch …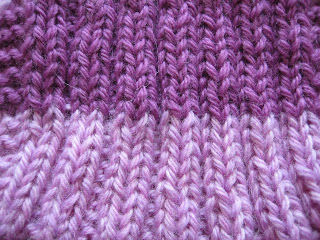 Color change up close …
Overall, I'm pleased with my first knitting project. It's not perfect, of course, but I can see my progress, which is encouraging. I think the scarf is a bit short, so luckily it's for my five-year-old daughter, who doesn't need an especially long scarf =)
My current project is the same scarf pattern but in pink for my six-year-old daughter. I am altering the color-change portion a bit to create thicker stripes of the lighter color. I chose to do the same pattern, because this particular one gives me a lot of practice doing various stitches. I have plans for at least one more scarf, and then I'd like to try a hat!
Well, friends, I hope that whatever your weekend brings—knitting, sewing, gardening, cleaning, traveling, etc.—it is filled with God's peace and joy! See you soon!