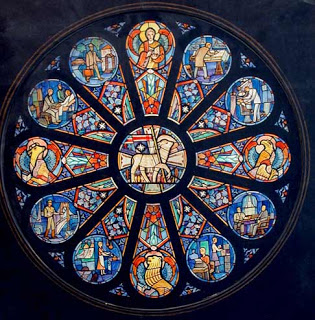 Heaven on Earth
Heaven on Earth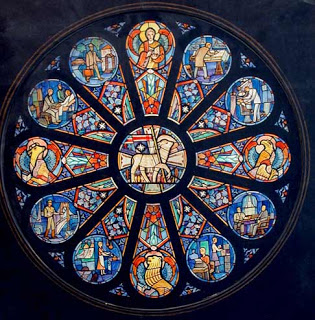 Our whole life gets caught up in the Mass and becomes our participation in the Mass. As heaven descends to earth, we lift up our earth to meet it halfway. That's the splendor of the ordinary: the workaday world becomes our Mass. That's how we bring about the Kingdom of God. When we begin to see that heaven awaits us in the Mass, we begin already to bring our home to heaven. And we begin already to bring heaven home with us …
We were made as creatures on earth, but we were made for heaven, and nothing less. We were made in time like Adam and Eve, yet not to remain in an earthly paradise, but to be taken up into the eternal life of God Himself.
Now, heaven has been unveiled for us with the death and resurrection of Jesus Christ. Now is the Communion God has created us for. Now, heaven touches earth and awaits you. Jesus Christ himself says to you: "Behold, I stand at the door and knock; if anyone hears My voice and opens the door, I will come in to him and eat with him, and he with Me" (Rev. 3:20).
The door opens now on the marriage supper of the Lamb.
Someone recently e-mailed this text to me, and I thought it was so excitingly beautiful, especially for a Sunday. I definitely am putting this book on my ever-growing, to-read list! (In fact, I think my husband already has a copy … in storage =)
Happy Lord's Day!