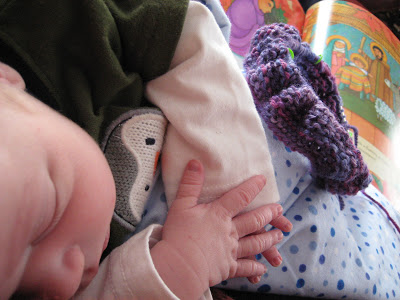 Yarning Along …
Yarning Along …
… with Ginny is something I look forward to each week! I missed all of the projects and books last week, because I had just given birth to a healthy
baby boy
!
I guess I'm on what is called a
babymoon
, and I am loving every moment. My new routine involves a nice afternoon siesta. My baby usually takes an extra-long nap at this time of day, and we just snuggle the afternoon away in my big, comfy chair! I usually doze off, but when I'm awake, it is the perfect time to get a bit of knitting in. And when my children return from school or wake up from their naps, I am more than available to read a book or two with them. I know this little ritual won't last forever, but for now, it is wonderful, and I am grateful for this special time with my new son.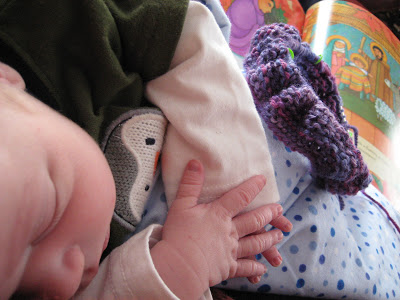 This week, I cast on a
Milo
vest for my 3yo daughter. (It is her turn for a hand-knit!) I think I started over about three times, though. I blame the pain meds that I am taking for my recovery =)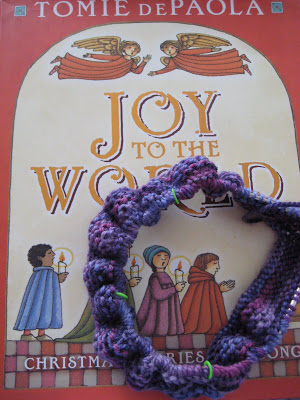 A new Christmas book that my children and I are enjoying is
Joy to the World
by Tomie dePaola. It is a collection of three of his stories—
The Night of Las Posadas
,
The Story of the Three Wise Kings
and
The Legend of the Poinsettia
—as well as select Christmas carols and dePaola's famous illustrations.