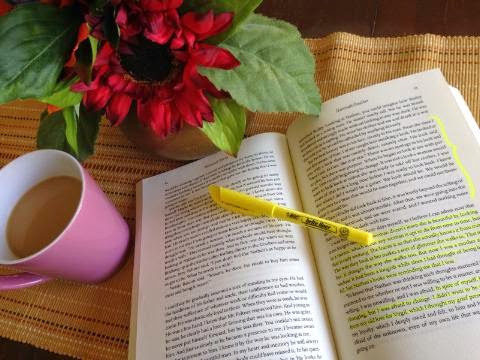 Book Notes on a Fall Day
Book Notes on a Fall Day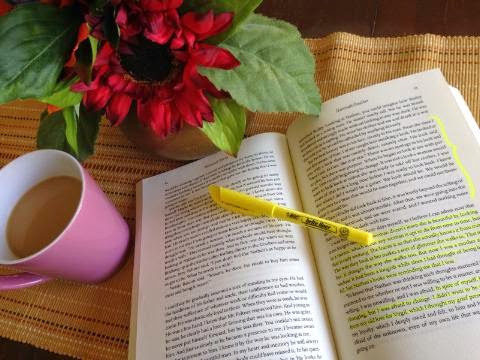 Last week, I had my Well-Read Mom book club meeting, and we couldn't praise our September read enough. We all agreed that it was a wonderfully written book that warmed our hearts and touched our souls. My review on Goodreads is as follows:
Do you highlight in books? I do. I mainly highlight my non-fiction books, books that teach, especially about the Faith. It helps me retain the information.

But I honestly cannot remember the last time I highlighted a book of fiction. If ever. Until now.

I just finished reading Hannah Coulter by Wendell Berry for The Well-Read Mom book club that I'm in. It was so beautifully written. The little proverbial truths woven throughout, the way the author describes (and deals with) life and love, work and responsibilities, marriage and community. I want to go back and remember. I want to live in the same light that Hannah lived. Hence the highlights.

This book might be on my top 10 list of favorite books of all time! Now what about the other nine?
Up next for WRM is Pride and Prejudice, which I've read and which I love! I am thinking about listening to an audio version. Does anyone have a good recommendation?
Current Reads
Before I start P&P, I hope to finish, or at least get a bit further along in When the Church Was Young: Voices of the Early Fathers by Marcellino D'Ambrosio. At first, I was a little intimidated by the subject matter, but the author's writing style is very narrative, so it is not dry history or theology.
I continue to slowly move through The Practice of the Presence of God by Brother Lawrence. I'm afraid if I read it too quickly, I'll miss something profound.
Children's Books
Our current favorite is The Kissing Hand by Audrey Penn. It is delightful and sweet and has actually helped my three-year-old son transition quite well to going to preschool a couple mornings each week.
I also got out our fall books, and I hope to write an updated post on some of our favorites soon!
Lastly, I had the opportunity to review a new release from the popular God Gave Us series, God Gave Us Angels, over at CatholicMom.com. Please check it out! It really is a delightful book from a delightful series.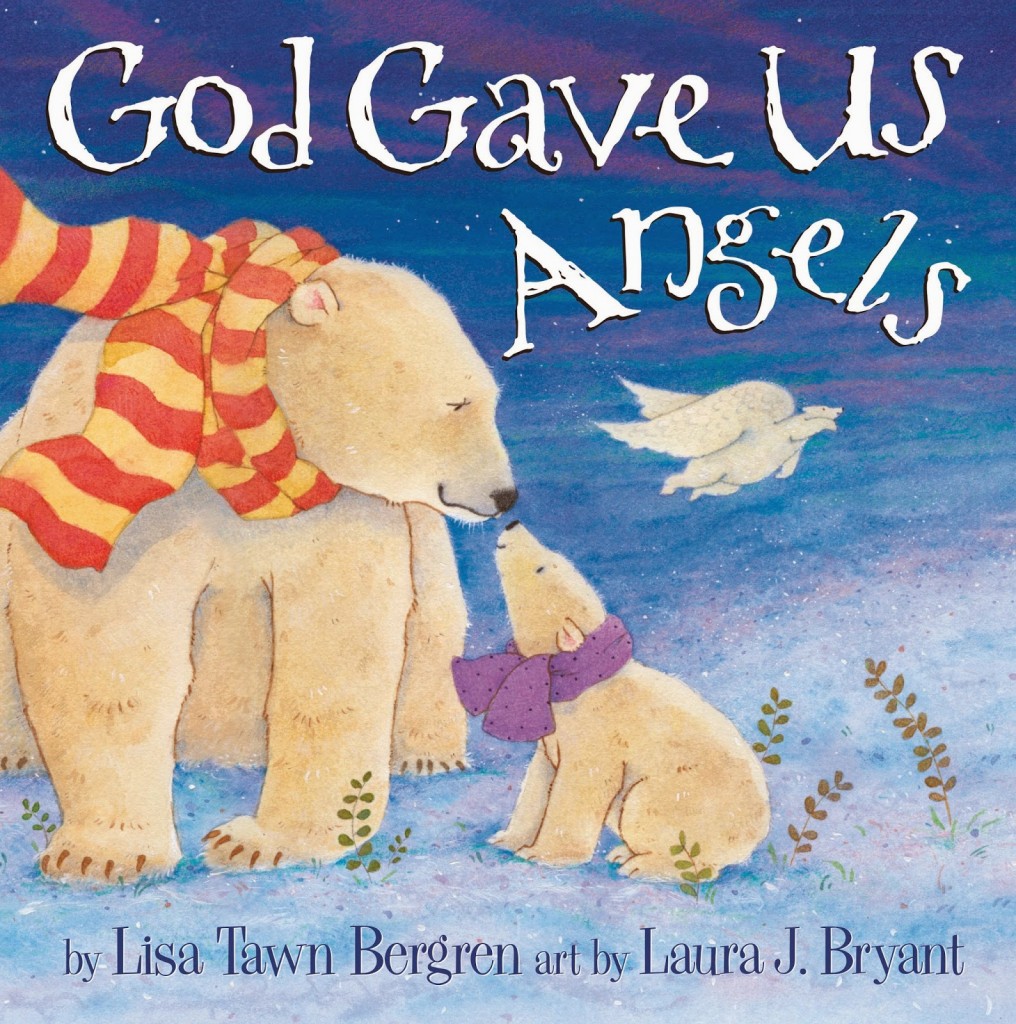 Up Next?
I plan on reading The Way of Trust and Love by Fr. Jacques Philippe soon. I also am looking forward to reading Lisa Hendey's newest book The Grace of Yes, which comes out in November!
What about you? What are you reading? Do you have any recommendations to share?