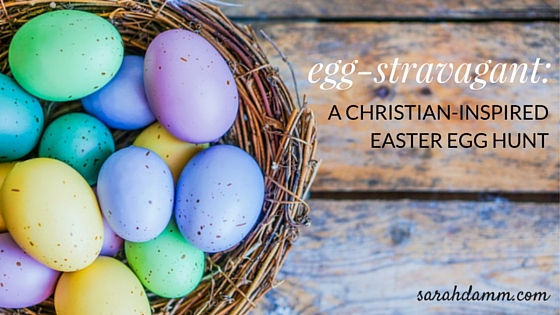 Egg-stravagant Hunt
Egg-stravagant Hunt
On this #EasterWednesday, I found the perfect post for the #WorthRevisit link up! I wrote this five years ago, and oh how little my children look in these photos! While we did not get this egg-stravagant with our Easter Egg Hunt this year, we have fond memories of past Easters and the joy of sharing the Resurrection with others.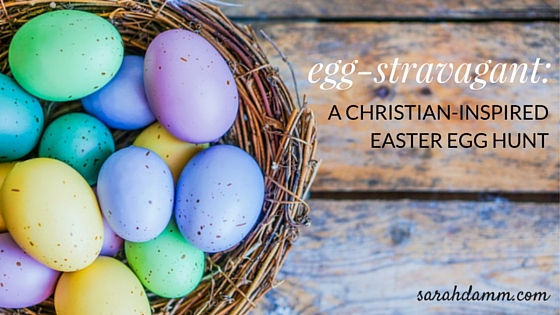 This Easter Sunday, we hosted our very first Easter Egg Hunt. We invited extended family and those neighbors who were in town. We ended up with 17 children participating, and we hid more than 270 eggs!
Hiding so many eggs was not difficult this year, because we do not have a lot of landscaping or trees, yet. So, many of the eggs were simply scattered across our lawn. Inside the eggs were jelly beans and other candy … and some Catholic stickers from Dollar Tree (of all places!).
Twelve of the hidden eggs were Resurrection Eggs. These eggs have symbols inside of them that tell the story of Christ's Passion, Death, and Resurrection, such as a crown of thorns, silver coins, a small chalice, and more. There is even an empty egg to symbolize the empty tomb.
After all the children found their allotted number of about 17 (or so) eggs, they emptied the candy and stickers into their baskets. (And they were great about putting the eggs back together before dumping them into a big clear bin!)
But if they found a Resurrection Egg, they were instructed to keep it.
Then, I read The First Easter by Carol Heyer, and each time we got to a part in the story where a Resurrection Egg applied, the child who had the egg showed everyone the symbol within. If the child was old enough, he or she also explained the symbol to everyone else. Then, a chocolate bunny was awarded for the Resurrection Egg winners. (But I also had extra candy on hand for all the kids!)
We originally got the idea for this egg hunt from some friends from our old neighborhood. They always hosted a similar egg hunt, and our children loved it. I always liked how beautifully it brought the fun of egg hunting and candy back to the true meaning of why we celebrate Easter—Jesus! So, we decided to carry on the tradition in our new neighborhood. Hopefully, this was only the first of many egg-stravagant hunts in our backyard!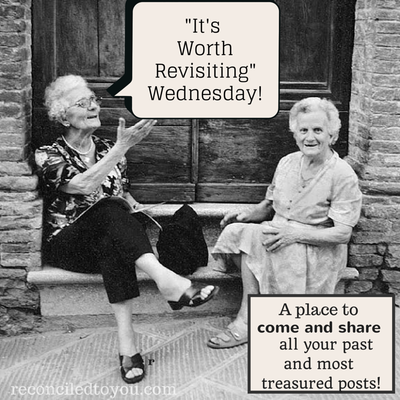 For more #WorthRevisit posts, please visit Allison at Reconciled to You and Elizabeth at Theology is a Verb.