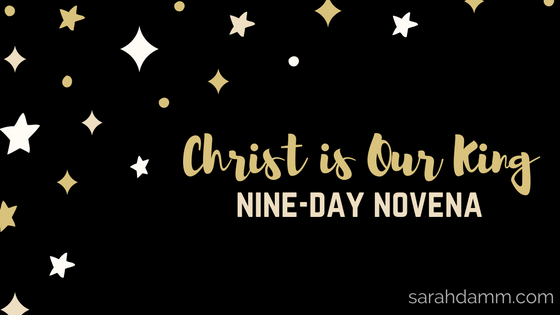 Christ is Our King
Christ is Our King
True confession: I am lousy at praying novenas. I have great intentions, but very rarely do I make it past the third day. It was somewhat humorous that I attempted the 54-day Rosary Novena this fall. Why did I think I could pray a 54-day novena, when I can't even pray a traditional nine-day one?
But upon finding out today begins the Christ the King Novena, something convicting welled up within me. And I set out to pray—and complete!—this novena.
The Christ the King Novena falls at a very special time this year. Well, it falls at the same time every year—nine days before the Feast of Christ the King. But this year, we have the additional grace of the Year of Mercy ending on this same day (Nov. 20). I have already been contemplating the relationship between Christ's mercy and His kingship. He pours out His merciful love so generously upon us, how can we not proclaim Him King of our hearts?
As if that wasn't enough, we are now experiencing the unsettling aftermath of the 2016 presidential election. Unrest and disunity abound in our great nation, and we need a return to God now more than ever. We need to exercise the mercy God has so graciously extended upon us with those who we may not agree with but who share our common humanity.
Christ will always be King. But He isn't a dictator. We need to continuously invite Him to govern our hearts, our homes, and our nation. This is the perfect time to do that.
Would you like to join me in praying this novena to Christ, Our King? The first day's prayers are below, but for the rest of the novena, I will post the day's prayers on my Facebook Page. Please meet me there, so we can pray together.
***
O Prince of Peace, may Your reign be complete in my life and in the life of the world. Christ, my King, please answer these petitions if they be in accordance with Your Holy Will …
Mention today's intention: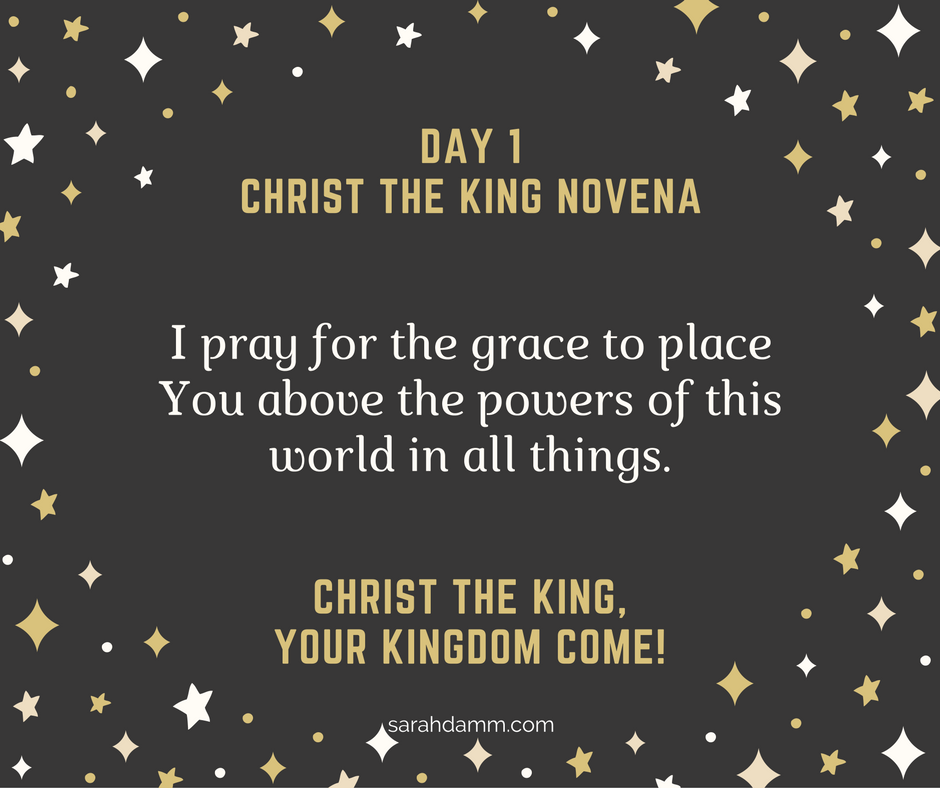 As I reflect on Your second, glorious coming and the judgement of all mankind, I beg You to show me mercy and give me the grace to become a great saint. I pray that not only will I spend eternity with You but that You may use me, a sinner, to bring others into Your Kingdom for Your glory.
Recite one Our Father, one Hail Mary, and one Glory Be.
Christ the King, Your Kingdom come! Amen.