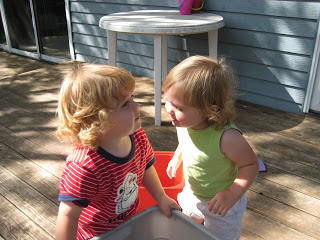 A Few of My Favorite Things
A Few of My Favorite Things
The trio is really into The Sound of Music right now. They've seen it all the way up to the wedding. That's where it ends for them, for now. But they are completely captivated by the music and all the singing children. I downloaded Do-Re-Mi from iTunes for them, because they wanted to learn all the words. Now I'm wondering if that was such a good idea =) Just kidding. I'm glad they like such wholesome entertainment. It's just that I can only listen to one song over and over and over and over again so many times!
Anyway, here are a few of MY favorite things, summer edition. Enjoy!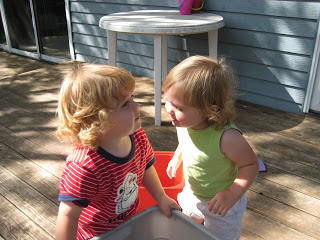 sun-kissed kids
a nice bottle of wine to share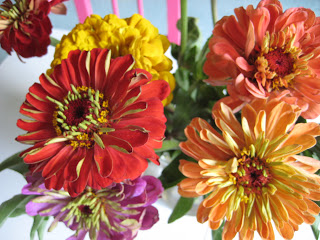 flowers from my husband on a random Thursday
new pals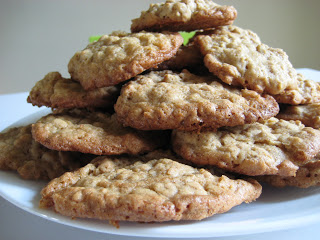 homemade oatmeal cookies
What are a few of your favorite summer things?