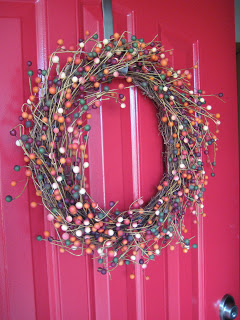 Around Here …
Around Here …
… it finally looks and feels like fall! After a very warm September and lots of rain during the first week of October, the sun is bright, the air is crisp, and the leaves are turning, red, yellow and orange.
Here's a peek inside our home, as we celebrate this glowing, warm, cheerful and cozy season: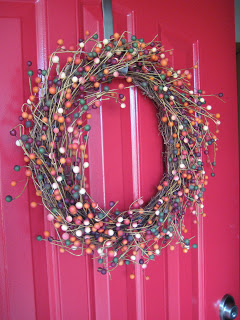 Welcome, friends!
This print was a wedding present almost eight years ago … I take it out each fall and remember, with fondness, that special day back in October 2001.
My newest addition is this pumpkin. The Scripture verse totally sold me; I had. to. have. it!
Now that it looks and feels like fall, we're supposed to get a dusting of the white stuff on Saturday. I'm sure it won't last, but I feel like crying out, "Oh, fall, please stay around a bit longer. We're just beginning to enjoy you!"
No matter what, it'll be fall in our hearts for quite some time, as we still have lots of fun, autumn plans in mind, like apple picking, pumpkin carving, saints dress up … And I can't forget about making applesauce, apple crisp and pumpkin bread! Perhaps a craft or two …
What are some of your fall traditions? And have you brought a bit of orange, red and yellow into your home yet? However you enjoy the season, may the Lord bless you with a heightened spirit of gratitude and joy, because above all else, this season is all about His magnificent splendor and bountiful generosity. At least it is to me =)
Enjoy your weekend!