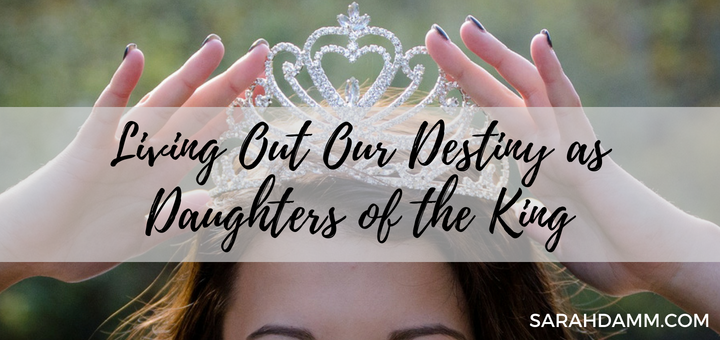 Living Out Our Destiny as Daughters of the King
Living Out Our Destiny as Daughters of the King
For much of my life, I considered myself to be fairly insignificant. As a young girl, I was shy, quiet, and often picked last for kickball games. Growing up, I was a good student, but I was not exceptional. My gifts and talents were not noticeable on the stage or soccer field. Even into my young adult years, I saw friends sparkle through their passions—music, art, fitness, you name it—and I wondered why my life didn't shine as brightly as theirs.
My problem wasn't that I lacked giftedness. It was that I was focused on what God was doing in others' lives instead of paying attention to what He was doing in mine. God didn't forget to handout talents to me. Rather, I was looking at myself through the lens of comparison rather than from His undivided vantage point.
As women, we can be fairly critical of ourselves. We focus more on our shortcomings than on our gifts and accomplishments. We easily beat ourselves up for things such as purchasing store-bought brownies instead of baking them from scratch. This easily leads to comparing ourselves to other women and believing the lie that we don't measure up.
The reality is that our Heavenly Father, who just happens to be King of Kings and Lord of Lords, calls each and every one of us "beloved daughter." We are fearfully and wonderfully made (Psalm 139:14) and the apple of His eye (Psalm 17:8). We are "children of God … heirs of God and joint heirs with Christ" (Romans 8:16-17).
That is certainly not insignificant, is it?
We have a choice in the matter, though. We can trust God to fulfill His promises in us so we can live fully and lavishly in His Kingdom on earth as it is in Heaven. Or we can choose to believe the lies that tell us we aren't good enough and to give into the comparison game.
For five years, I have endured an autoimmune disease that has attacked much more than my thyroid. I fell into the pitfall of my youth and bought into the lie that my life, now tainted with illness, was insignificant. It took over my capacity to see myself the way God sees me: beloved, called, gifted, His. For too, too long, I was drugged into believing that my chronic illness required me to stop dreaming, stop moving, wait to the point of stagnancy. The enemy of my soul wanted me stuck, paralyzed, frustrated, and imprisoned in my own life. I kept chalking it up to the importance of rest, but that was his twisted way of confusing me. While rest is important, what God wanted was for me to rest (abide) in Him, and part of that meant living in the precious present moments He gave me. It meant breathing in my gifts, basking in His love, and taking steps toward the inheritance He gives His heirs.
You see, the enemy cannot come into our lives unless we invite him in, and sisters, we need to stop inviting him in. The same Spirit that raised Jesus from the dead lives in each of us. (Romans 8:11) And in today's Gospel He commissions us to take our position in His royal court, as His daughters, His heirs.
"All power in heaven and on earth has been given to me. Go, therefore, and make disciples of all nations …" (Matthew 28:18-19)
When we embrace who we are as heirs of God's throne, we live out this idea to "fix in your heart, that the Lord is God in the heavens above and on earth below, and that there is no other." And as a result, we prosper … we live eternally in the land which God gives us, both now and forever. (Deuteronomy 4:39-40)
No longer do we feel insignificant. No longer do we criticize our shortcomings and neglect our gifts. No longer do we listen to the enemy that tries to steal our inheritance and our identity in Christ.
What is your nation? Where is Christ calling you to make disciples?
My nation is my family. As the mom of six children, Jesus commissions me to "teach them to observe all that I have commanded you." (Matthew 28:20) My nation extends through my writing, the charism God has given me, the way in which I evangelize.
Is my nation big? No. Am I noticed and recognized for what I do? If you're reading this now, then maybe, but most of the time, only God knows all that I do for His Kingdom.
And what I know now is that my life is significant. It matters to God. He has entrusted me with a nation, and through Him who strengthens me, I live out my destiny as heiress, as daughter, as beloved.
What is your nation? How do you live out your destiny as a beloved daughter of God?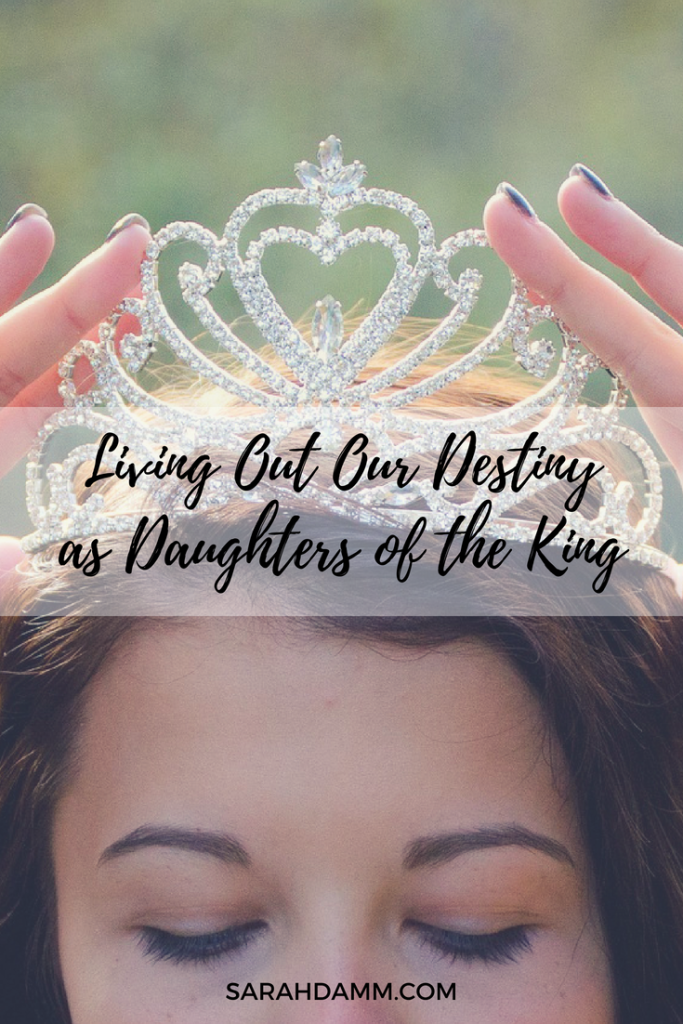 ---
This post was originally published at WINE: Women In the New Evangelization.