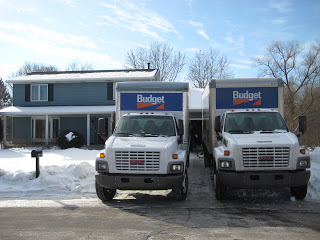 Hi! I'm back =)
After one week … We are slowly, but surely, settling into our cozy transitional home.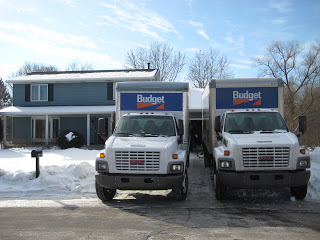 Our move, which took place last Saturday, went remarkably smooth, thanks to generous friends and family members who helped us so much. One friend completely took charge of cleaning our "old" house. Another friend came over to help my husband set up bunk beds and cribs in our "new" house. My MIL watched the kids all.day.long. And some family-friends had us over for dinner that night, when it was all done, and it was so wonderful to just sit in the visual peacefulness of their home and sip a Gin and Tonic after the very long moving day.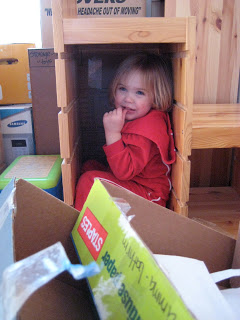 Adjusting to a space about half the size of our former house has had its challenges. Everyone is a bit out-of-sorts, which doesn't create the most calm environment. I am trying to think of how I can bring more peace and security into our situation. But I'm not having much luck coming up with any brilliant ideas =) It's hard with unpacked boxes still hanging around and not enough ample storage for our stuff. Baskets and plastic bins will be our life-savers—and only décor—for this transitional time. As a friend reminded me this week, they clearly didn't design this space for a family of seven ~ LOL! But I keep telling myself, "This is only temporary," and "I can do anything for a short while." And those reminders keep me going. It will be nice when it gets warmer, and we can play outside. But in Minnesota, that won't come soon enough for this family!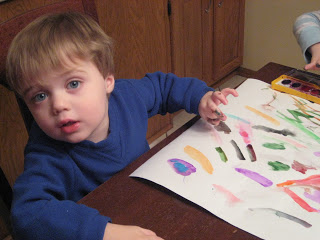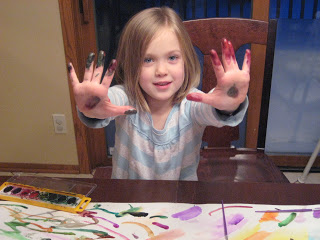 Living in a new suburb also creates the interesting project of determining new routes to take to school, errands, Mass, etc. How long will it take to drive to and from dance class now, especially in the snow? This can be a bit frustrating, but I'll figure out … and get used to it.
We also were without Internet (and TV) this week. Maybe that was a good thing on a certain level, but at the same time, I felt very isolated. Because we didn't have Internet, we couldn't send out an e-mail letting folks know our new address. Our phone was disconnected, too, so no one could call us. Well, they could call my husband's cell, but not me. Now, I am having to get more acquainted with my pay-as-you-go, only-for-emergencies cell phone. The phone that no one has the number for is becoming essential to my daily life. The TV part normally wouldn't be a big deal, but as many of you probably know, Lost premiered this week, so we missed it and are now catching up via iTunes. This probably all sounds trivial, but it just adds to the adjustment factor … and missing those creature comforts I'm simply used to. Needless to say, it feels good to be "connected" again.
I think it's God's gift to me that I'm studying the book of James in Bible study right now. All about having joy in trials. Perfect and practical! Thank you, Lord =) And I started knitting my first hat during this transitional week, which is keeping me sane, too. Photos to come.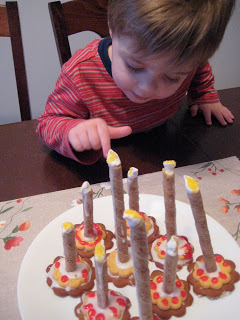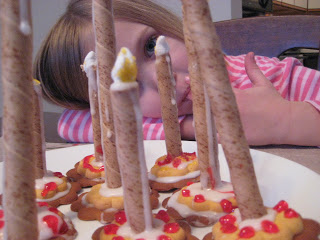 On a
light
er note, we did get a chance to celebrate
Candlemas
with that
light dessert
I referred to last week. But we were a day late. Wednesday seemed to fit much better than Tuesday for a celebration anyway, because that's the day we officially closed on our house. Yay! The kids really enjoyed this dessert, and my husband was home to join us, too.
I hope your week starts off beautifully.
See you soon …