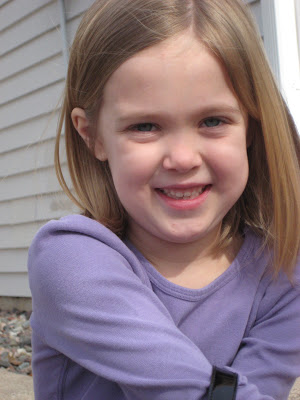 Our Holy Week …
Our Holy Week …
It's been a beautiful Holy Week ~ today it will be 73 degrees here, which is unseasonably warm for this corner of the world. It is so nice to have the windows open, to freshen up the townhouse, while we do some basic cleaning. Monday was upstairs, today is downstairs. Hopefully, we can simply maintain for the rest of the week, so it will stay nice for Easter. Hopefully.
The twins got haircuts this week. They needed them badly … Whenever my children get haircuts, they always look bigger, older to me. These twins of mine are really growing up! (Now 28 months.) And as much as I get frustrated with double-the-toddler-trouble at times, they truly are delightful … and so funny!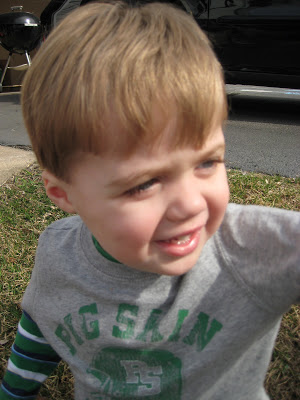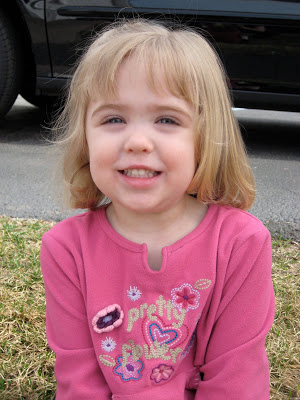 We have had some errands to run this week, too. One of our clothing bins ended up in storage instead of here, so I am missing some Easter dresses. Sigh. Thankfully, my oldest daughter's godmother gave me a merchandise credit to Gymboree that she decided she wasn't going to use after carrying it around in her wallet for a year. Thank you, Jess! We are all set with our Easter attire now, except for me, of course. I tend to forget that I want to wear my best on Easter Sunday, too. I am sure I have something in my closet that will do, but it's not the same as treating myself to something springy and new … Oh well. Do you do that, too? Get all the kids (and sometimes husband) ready with their clothes and shoes and accessories, and forget about yourself?
We plan on making chocolate chip cookies for our parish priests and delivering them on Holy Thursday. Since at the Last Supper, which we commemorate on Holy Thursday, Jesus
instituted the priesthood
, we thought it would be a nice day to thank them in a special way for their service.
I think this year we will split up for the Triduum services, with DH and I taking turns bringing the oldest girls with us. This year is not the year to go together, especially since the liturgies can start late and run long!
Easter is almost here! I cannot wait to sing out, what my trio has affectionately named "the A word." It won't be long now …
My only prayer is that Jesus will continue to meet me where I am. And that I may embrace the crosses He wants me to carry along the way to Calvary:
I adore Thee, O Christ, and bless Thee. Because by Thy holy cross, Thou has redeemed the world.

P.S. My kids' newest favorite outdoor activity: collecting rocks. Little do they know that the landscape rocks around our townhouse are not very unique fossil finds. But, shhh! please don't tell them. It would ruin their day entirely!