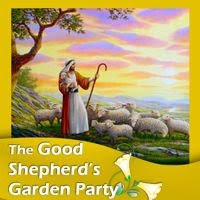 Garden Party 3 :: The Heavens Tell God's Glory
Garden Party 3 :: The Heavens Tell God's Glory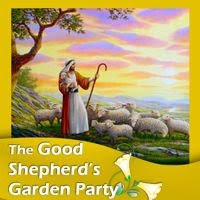 The heavens are telling the glory of God; and the firmament proclaims his handiwork. Day to day pours forth speech, and night to night declares knowledge. There is no speech, nor are there words; their voice is not heard; yet their voice goes out through all the earth, and their words to the end of the world. In them he has set a tent for the sun, which comes forth like a bridegroom leaving his chamber, and like a strong man runs its course with joy. Its rising is from the end of the heavens, and its circuit to the end of them; and there is nothing hid from its heat.
~ Psalm 19: 1-6 ~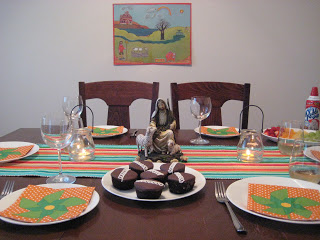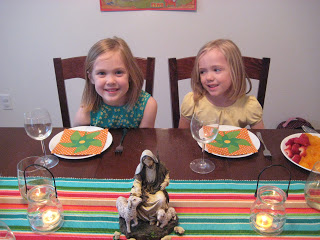 This week's party was truly a family affair! These two cuties helped me set the table. My husband took over our pasta dish, so that I could finish up some other details. And Grandma frosted the cupcakes.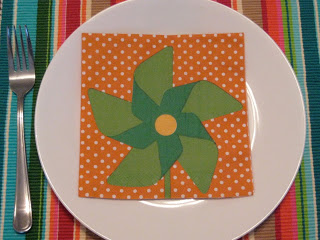 I just happened to find these adorable pinwheel napkins at Super Target today. I thought they would be a perfect decoration for our table (because they spin in the
wind
), along with my
rainbow
-like table runner!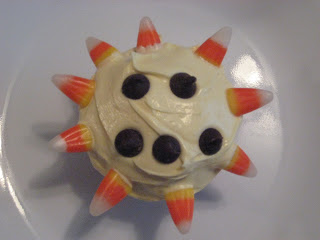 Sun cupcakes.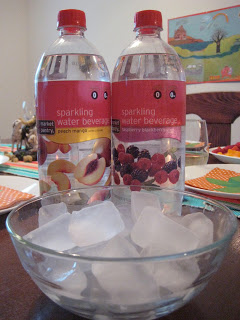 Sparkling water (rain) and ice (hail).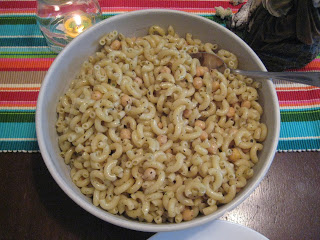 Thunder and lightning pasta, which was a big hit with my kids. Even the chickpeas, which I wasn't too sure about … We have a bit leftover, so I plan on packing it in my girls' lunches on Monday!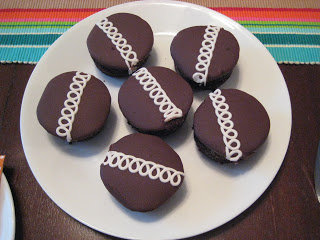 Windy cupcakes. We ended up splitting these in half, just because of the other cupcakes … Of course, we have leftovers, so there should be no complaining this week about Mom never packing dessert in their lunches—LOL!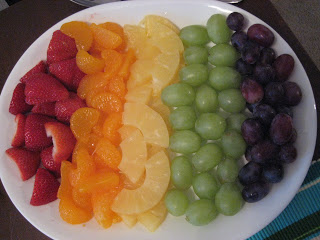 Rainbow fruit platter.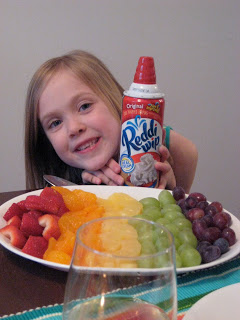 The whipped cream was used to make little white clouds. We had this with the fruit.
+++
To view more festive Good Shepherd Garden Parties, visit
Catholic Cuisine
(as of Monday).