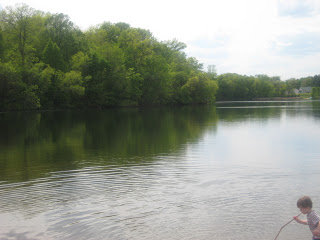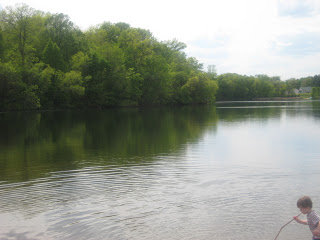 The weekend really lifted my spirits. It was warm, sunny and just so beautiful. We also were able to spend a lot of time together, as a family.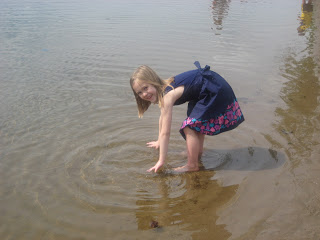 One of the perks of living in this temporary townhouse is how close we are to a lake with a beach! Within walking (or biking) distance. As you can tell by the photo below, on Saturday, we biked.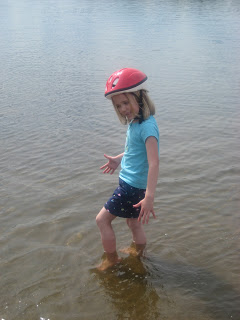 And this beach is free. I love free.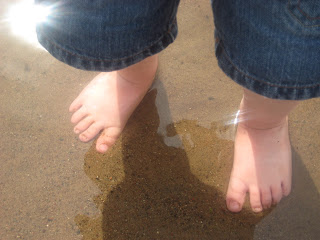 This is just a hunch, but I think we'll be spending many summer days here, while we wait for our new house to be built … I hate to say it, but I've never wished a summer away. Until this summer. I. cannot. wait. to. move.
And I will be grateful, because I have so much to be grateful for. Oh. so. much.
Even as I get used to cleaning sand out of shoes … and shorts … and everything else.
Happy Monday, folks!