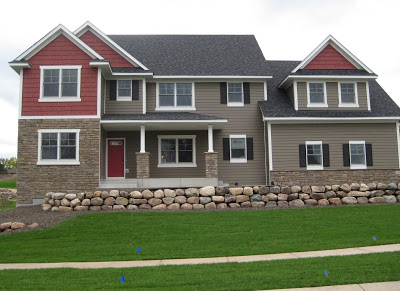 7 Quick Takes Friday—Volume 7
7 Quick Takes Friday—Volume 7
I don't partake in Quick Takes very often, although I enjoy reading them. They're a snapshot into the week and often include little, fun tidbits that may not make their way into a typical blog post on any other given day.
Since I've been without a computer for close to a week (nice break!), I thought this format would be a good one to use simply to check in after the big move and being out-of-touch for several days …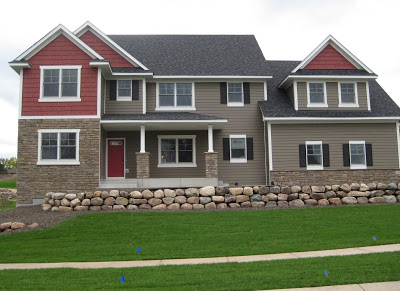 ~ 1 ~
I really can't believe it's Friday. This week flew by! Last Saturday, we moved into our new house. And I've been unpacking, sifting and sorting through, and rearranging all week long. Since most of our stuff was in storage, we now have that much more to unpack. UGH! I don't even think we want or need most of it. So, I am going through it with a fine-tooth comb. I want to start fresh, which, to me, means, not bringing it into the house in the first place. (Easier said than done.)
~ 2 ~
On moving day, we had such marvelous help! Our crew was awesome! They worked so hard. And my friend, and now neighbor, Caroline, volunteered to watch my children all day long. How sweet was that?! When she brought them home, she brought us dinner, too, and for dessert, she made this gorgeous edible boutique (below). Doesn't it look professional? It was almost too pretty to eat, which is why I took a photo of it! Thanks, Caz!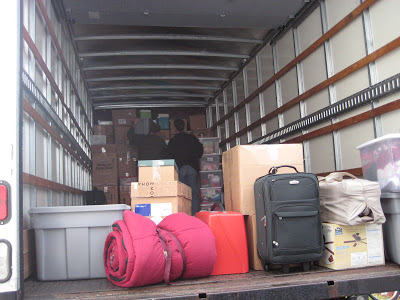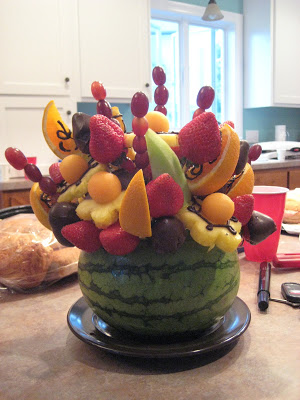 ~ 3 ~
Relating to number one, I am struggling the most with toys and books. What to save, what to give away. What amount is enough for my children to play with? Should I rotate toys, so the playroom (aka, formal dining room) remains a bit less cluttered? Any help out there???
~ 4 ~
Happy Autumn! My favorite season is here! Although, it has been pouring rain and/or cloudy a lot lately, and I think I've had enough. I am ready for some crisp, sunny days. Hopefully next week … or in October!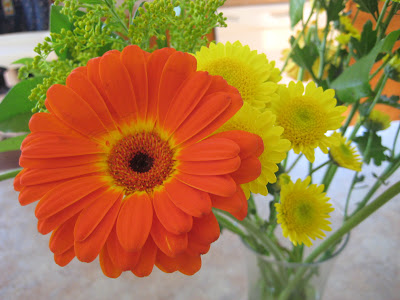 ~ 5 ~
My husband and I have been watching reruns of
The Office
via
Netflix
lately. Neither of us has watched it in the past, as in the current season on Thursday nights. We just completed season 3, and that last episode was especially cute. Although at times, it "pushes the envelope," for the most part it is very funny. It's been a nice, lighthearted way to wind down on some evenings.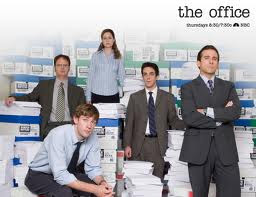 ~ 6 ~
I just started a new knitting project today: a baby blanket for Baby #6! Here's a very early sneak peek! The color is more red than appears in this photo, which looks a little purple to me. It is not purple! LOL.
~ 7 ~
This weekend, I hope to do a bit more work around here, especially with one of the girls' rooms. My mom, the kids and I also have plans to do some baking. Oatmeal cookies, perhaps. Maybe something with pumpkin. But I also hope to take it easy, because I am exhausted.
What are your weekend plans? Whatever they are, I hope they are blessed. See you next time!