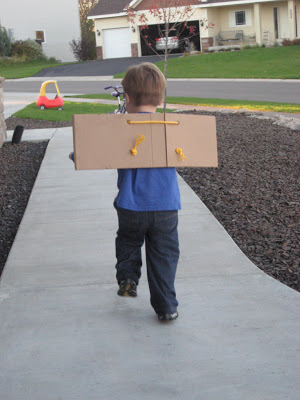 My Own Little Superhero
My Own Little Superhero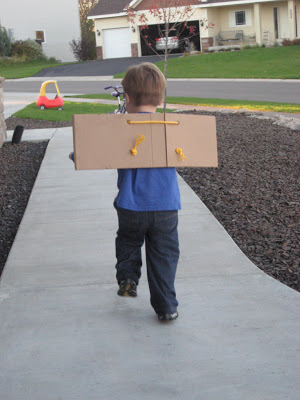 It all started when he got to wear
these
Buzz Lightyear wings at a friend's house.
He discovered he could fly.
Then, in the midst of our unpacking, he found a piece of cardboard. The perfect Buzz wings.
To him, it doesn't matter that they aren't colorful or that they don't make noise. They are his Buzz wings. And he loves them.
When he first found them, he'd hold his arms behind him to hold the cardboard, I mean wings, in place. And fly around.
My husband made it a little easier for him by attaching some rope. Now he can wear them around his shoulders, like a backpack.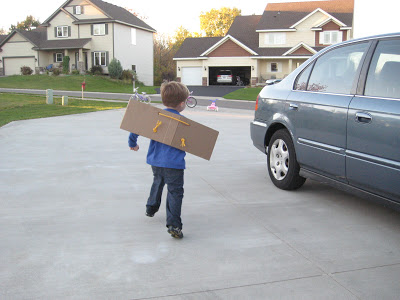 Now his arms are free to hold just so, with his fists out in front of him. Like a real superhero.
He's since added—on his own—the words, "I'm Buzz Lightyear. I come in peace." As he flies down the stairs and everywhere else. Inside and out.