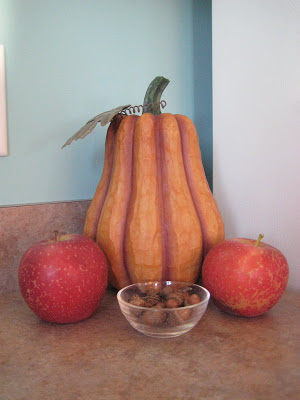 Making This House Into a Home
Making This House Into a Home
Takes time.
And patience.
And extra resources. Not for extravagant things, mind you. But for things we often take for granted—like bathroom mirrors and window coverings.
[As of last night, we finally have mirrors, thanks to my sweet and handy husband. It was such a breeze getting ready this morning, without having to look into a handheld mirror to make sure my hair looked decent. But we still only have paper shades in the essential rooms of the house, like the bathrooms. My girls are getting really good at getting dressed in their closets!]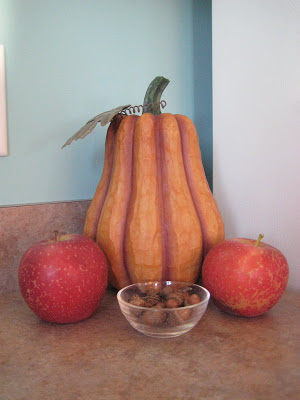 I know there is no need to rush. I have heard it takes a good year to finally feel settled into a new space. I get that. Really I do.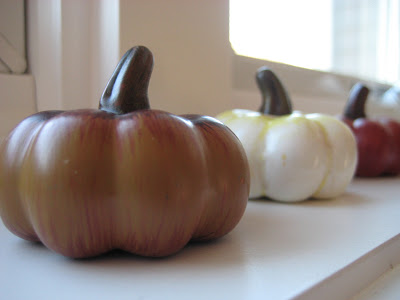 But along the way, we will be entering into the holiday season of Thanksgiving, Advent and Christmas. We also will be welcoming a new baby around this same time, too.
So, in my head, I feel like I have to get to a point where I can stop and be content. Content in simply preparing our hearts (and home!) for the celebration of Christmas. Content in simply cuddling a new baby boy and doing those essential newborn things. So that for a few months, we can simply live here without feeling like we're still unpacking.
(Oh, and it would be nice to be able to park in the garage when that cold weather starts whirling in =)
I haven't decided what date will be that "cut off date," but I am guessing it will be toward the end of November. Another month.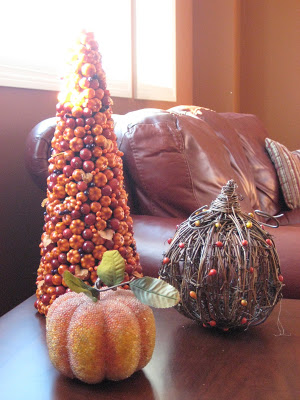 And in the meantime, I don't think all of the "settling in" has to be strictly utilitarian …
So, a few fall decorations have made their way into this new house. To warm it up a bit. And they're working. Everyday, it really does feel more and more like home here.