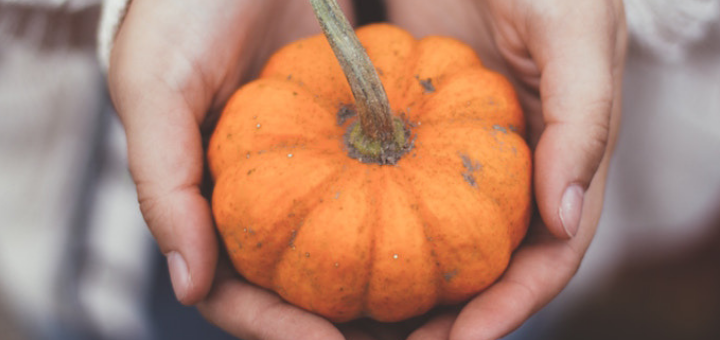 Less is More: Building, Establishing, and Filling Spaces
Less is More: Building, Establishing, and Filling Spaces
Today is Day 24 of Resetting the Rhythms of Life. This week, we are focusing on our fourth (and final) theme: Refreshing Our Homes. So far, we have reflected and pondered about how we want to abide within our homes and how we pray within our homes. Today, let's get a little practical. Let's make a plan. Not a complete overhaul … but a gentle, intentional plan to be wise about our homes … how we abide in them and with what we fill them.
---
One Pumpkin is Better Than Twenty
Autumn is my favorite season, for so many reasons. I welcome its familiar comforts: rustic colors, crunching leaves, savory soups, and cozy layers. It is my very favorite time of year to decorate my home, too; even more than Christmas! I love that I can decorate for fall in September and keep it up through Thanksgiving.
Over the years, I have accumulated quite a few fall decorations … enough to fill two storage bins. And in the past, I have used all of it to "fall-itize" my home.
This year, however, I decided to approach seasonal decorating differently.
Why?
Because I was weary, overwhelmed, and busy with fall sports and activities. I needed my home to be simple.
My desire for simplicity was confirmed when I took a course on cozy minimalism. The instructor encouraged us to consider fall decorating through our senses, adding color, texture, and ambiance. She challenged us to do so without 20 pumpkins and various "Welcome Fall" signs.
As I unpacked and displayed only my favorite fall decorations, I discovered that less is more. Instead of an array of pumpkins, I chose one or two. I added fall colors and textures by swapping out my pillows and blankets. I incorporated natural elements such as leafy branches and pine cones.
Now, I have a simple but cozy space that doesn't overwhelm me. Rather, it brings peace, serenity, and warmth to my soul.
Scripture Reading
Take a few moments to quiet your heart. Breathe in and out.
Read today's Scripture verse.
"By wisdom a house is built, and by understanding it is established; by knowledge the rooms are filled with all precious and pleasant riches." —Proverbs 24:3-4
After reading the verse once, read it one or two more times.
What stands out to you? A word, feeling, thought …
Journal Prompt
How do you feel about your home at this very moment? Are you overwhelmed with it? If so, what makes it overwhelming?
If there were no limits, what would it take to no longer make your home overwhelming? Be specific.
Consider one corner (or room) of your home that you could simplify. Clear the surfaces. Throw away the clutter. Add a cozy blanket and a yummy-scented candle. Set out a minimal amount of fall décor … or not.
On your home planner download (free for email subscribers), jot down ideas for doing this throughout your home, one space at a time. No stress, pressure, or deadlines.
Closing Prayer
Heavenly Father, thank You for the gift of my home. I am so grateful for Your provision. Sometimes, my house gets overwhelming. I get behind in the work of tending to it. I lose my joy. Lord, I pray that through my work in resetting the rhythms of life, I can receive from you the motivation to refresh my home … one corner at a time. Amen.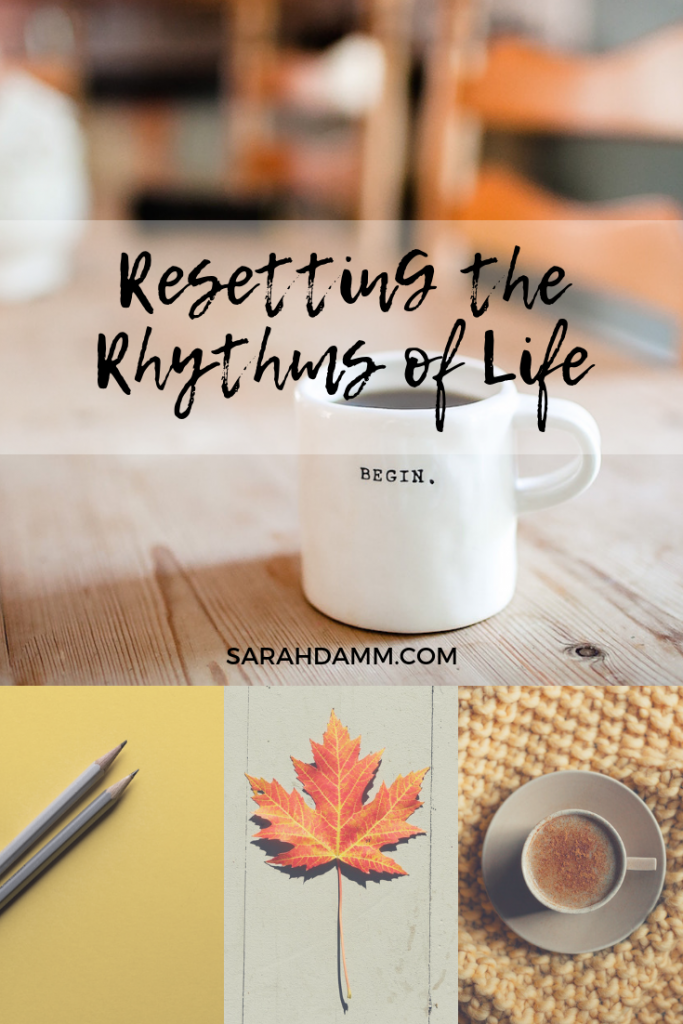 ---
This is part of a 31-day series on resetting the rhythms of life. To read more about this series and see each day's posts, click here. Photo: Unsplash