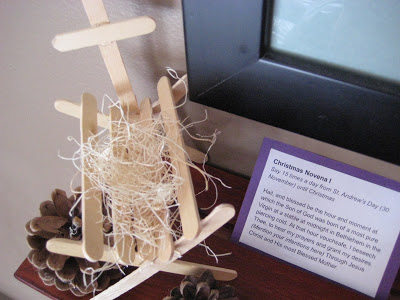 Attempting a Simple Advent
Attempting a Simple Advent
I don't know about you, but every Advent, I struggle with the same thing: finding a balance.
A balance between quietly and prayerfully celebrating the season.
And doing too much.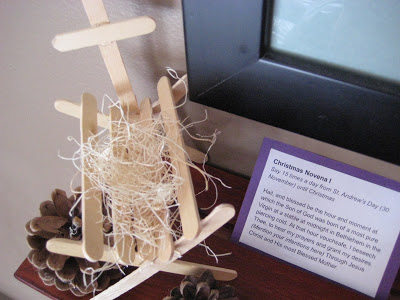 I see so many lovely ideas that I would like to do with my children, but if they cause me stress, are they really good to do? Is that really how the Lord wants me to prepare my family for His birth?
Take, for instance, the Jesse Tree. I love this idea! A friend even gave me one of those felt kits to produce. I've always thought that if I cut it out over the summer, it would be ready to go come Advent. Good in theory. Not very realistic in life (at least not my life).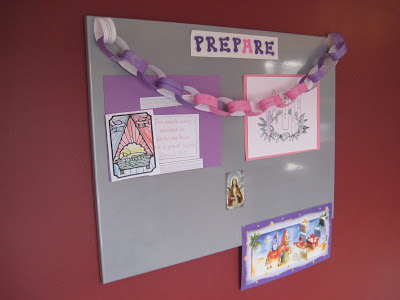 As this Advent approaches, I am especially struggling with finding a balance.
I am trying to finish up "phase one" of settling into our new home, prepare for Baby #6, prepare for Christmas, and do all the other normal everyday homekeeping tasks that I just have to keep doing. (And not necessarily in that order.)
I simply don't feel like I am going to be ready to enter into Advent. My mind is scattered, and my body just can't keep up with it all!
I desire peace and stillness, but how do I find them in this busy time?
I am trying not to be anxious. Because I know the Lord doesn't want that of me.
And so, I am ever-so determined to keep Advent simple. And focused. Without many expectations or "crazy" ideas. Because I simply can't. And even if I could, is that the approach to have anyway?
Here is my attempt at a simple Advent:
(I hope it really is simple!)
Of course, we will have an Advent wreath.
I also purchased
this
book to introduce my children to the Jesse Tree.
I thought
these
Jesse Tree decorations were simple enough to accomplish, because my children can color and cut them out on their own.
Here
is another option.
(This is still a maybe.)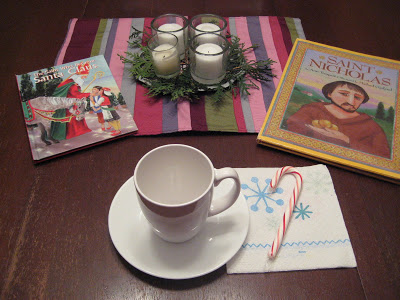 Very simply, we will celebrate three feasts of Advent—St. Nicholas Day, the Immaculate Conception and St. Lucia Day.
Last year, I made a little Advent
playlist
via iTunes. I really enjoyed listening to seasonally-specific music.
The O! Antiphons will be hit-or-miss this year, perhaps completely optional, as I expect to be in the hospital during some of them. I would at least like to pray them during family prayer, though.
And lastly, I've used this little
chain
idea in the past, and I think it is a simple, yet thoughtful, Christmas countdown.
Now, for the shopping (almost done) … wrapping (ugh!) … baking (not likely) … and decorating (minimal). Not necessarily Advent activities but part of preparing for Christmas.
But above all, how am I personally going to prepare my own heart to be ready to adore Him at His crib this Christmas? For isn't that truly the most important aspect of this wonderful season?