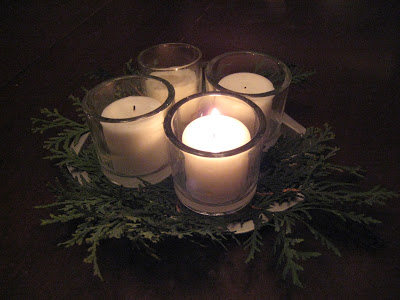 One Year Later …
One Year Later …
Perhaps, if you have been with me for awhile now, you will remember this post from last Advent. It talks about my missing Advent wreath.
It was on backorder.
So, I made
this
one.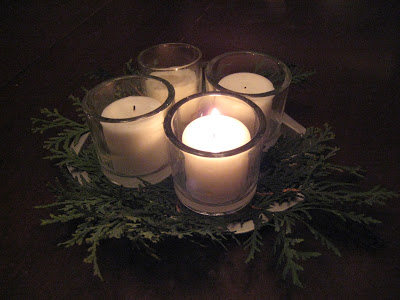 I ended up feeling deep peace about this simple little wreath. Advent 2009 didn't begin the way I
thought
it was going to. But at the same time, I was taught a personal
lesson
that I hope I won't forget.
And when my wreath finally arrived …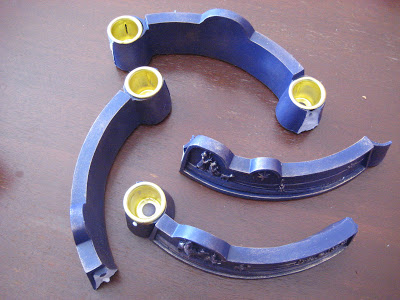 The lesson continued …
The company from which I purchased the wreath was kind enough to give me a full refund. And they didn't even ask me to return it.
As I was about to throw it out, my husband said, "Wait! I can fix that."
And he did.
One year later.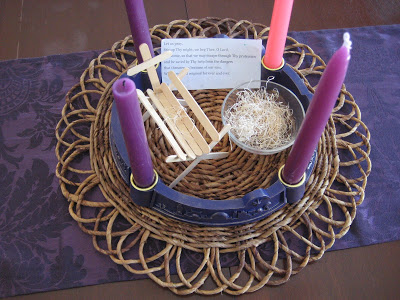 He claims the material is a little difficult to make sturdy again. But even if it only lasts this season, I am grateful.
Not necessarily for an "official" Advent wreath. Our little simple one would have been fine again this year … or until I had the time to find a new one.
But I am especially grateful for a handy husband who took the time to fix this wreath for his wife. Even though she has already given him a to-do list a mile long.
He just knows how important these things are to her. And she loves that about him.