Last Days … And New Beginnings
Last Days … And New Beginnings
My three oldest daughters sat on the porch in the early morning. It was the last day of school for my Kindergartener. Tomorrow would be the last day for my first and second graders.
An entire school year coming to a close. A year filled with learning, growing, praying, laughing and playing. An entire school year culminating with one final all-school assembly: a traditional May Crowning that took place last night. This May Crowning is an event that our family has grown to love very much.
This school year ending is different than any other we have experienced, though. For a couple reasons. And this leaves a bittersweet feeling in the air this weekend.
It is bitter, because after 35 years, our wonderful little Catholic school is closing its doors. It has been a tremendous blessing to our children and to our family as a whole. For this school has truly been an extension of our teaching of the Faith to our children. This school has reinforced the same spiritual and moral direction in which we want our children to go. Many times, this school has even encouraged us to do more with our Faith—through prayer and living out the Liturgical Year—and helped us weave it into every aspect of life. This school has been good and has left an eternal mark on our children's souls.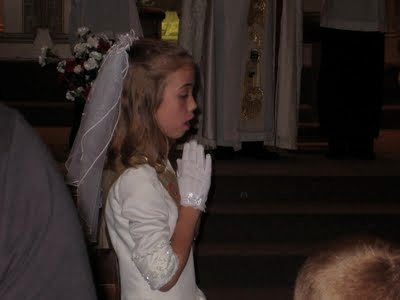 It is sweet, too, though, because God is calling us to a new chapter in our children's education. Last summer, as we were gathering school supplies and making sure we had enough uniforms, the Lord put on my heart the idea to homeschool.
I have never, ever thought of myself as someone who could homeschool. I have always admired mothers who do, but that just wasn't for me. So many reasons I could list as to why I didn't want to homeschool. And at the time, they made so much sense to me. I actually think I could not have done it back then or even a year ago. I, personally, was not ready.
But when God placed the idea to homeschool on my heart, and it didn't go away after months and months, I began to believe that He was truly calling me (us) to this new way of schooling.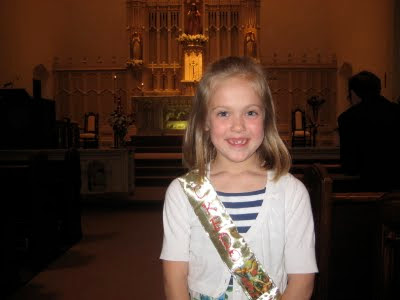 After many months of praying, talking with my husband (who was just as convicted of this), researching, etc., we found out about our dear little school. It was sad, of course. But it also was personal confirmation that what the Lord placed on my heart so many months ago was truly what He wanted for our family.
And we felt peace … and excitement about this new endeavor!
Sometimes, I still think I am crazy! I have six children, eight and younger. And I will be educating three of them next year. What about the other three? What will our days look like? Will the children get along (at least most of the time)? What about housework and grocery shopping and the other things I took care of when they were in school? I certainly have more questions than answers at this point. But oddly enough I am OK with that. That is just another way I know this is of God and God alone.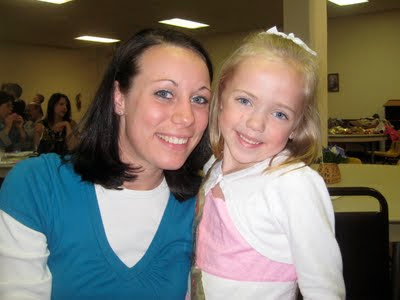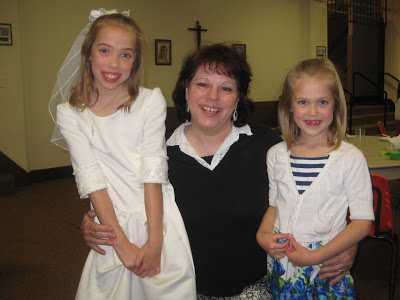 So, our summer vacation began today. But so did a completely bigger chapter in our family's life. The one of home education. For this week was the last week my children would wear uniforms to school, the last time I packed lunches for school and signed homework sheets, the last time we had to be out the door at 8 a.m., and the last time I'd drive the route we've been taking every morning for the past three years.
It is still bittersweet to me. I am a little weepy just writing this! But when I start thinking about all of the new possibilities that are coming our way, I get very, very excited.
Please keep us in your prayers as we figure out curriculum and how we are going to approach all of this in the best way for our family. Oh, and if there are any Minnesota (or surrounding states) bloggers who are attending the
Minnesota Catholic Home Educators Conference
, please let me know; it'd be great to see you there!