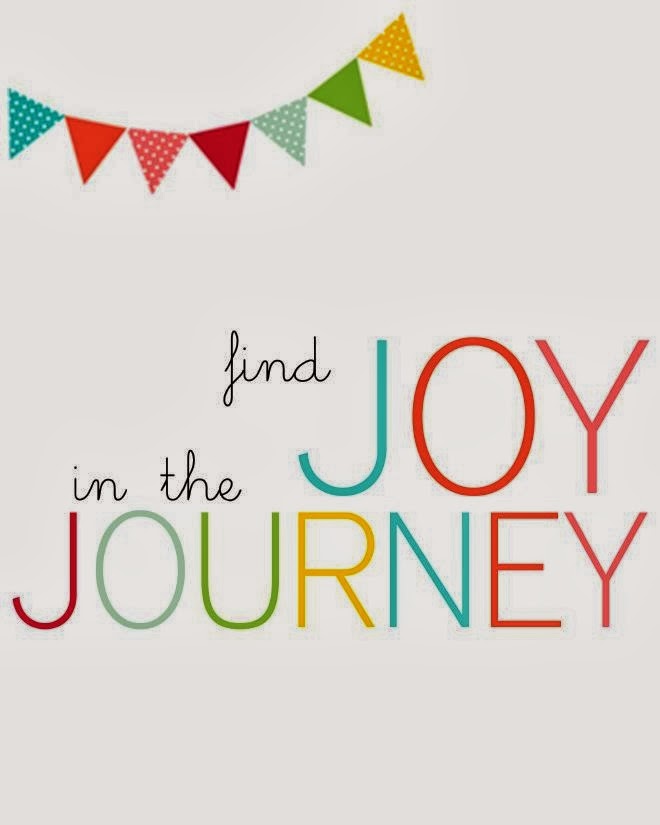 My Weight-Loss Journey in Quick Takes
My Weight-Loss Journey in Quick Takes
I recently interviewed for a job! I hadn't interviewed in 14 years. It was a weird experience, searching my computer's archives for my out-of-date resume. Looking back on it, though, I was reminded of the cool things I did "back in the day." Granted, I have been so blessed to be a SAHM, but I guess I had forgotten some of my other skills, namely in the field of communications. Needless to say, I got the job! I am now a (very-part-time) receptionist for Weight Watchers, which means I will be working the front desk at meetings.
~2~
I joined WW in 2004, after my second child was born. I LOVED the program and reached my goal in four months. About two months afterward, I found out I was pregnant with my third child. At first, I focused on all the hard work I had just done and how it would be undone with natural weight gain in the pregnancy. Of course, I was grateful for the blessing God surprised me with! But I admit, I did think a lot about the weight-gaining part of my pregnancy. However, I soon realized how this pregnancy was different, because I was much healthier going into it. I ate healthier because of the good habits I had formed, I gained less, and I was able to lose the weight more quickly. It was amazing, and really, it was my best pregnancy of all!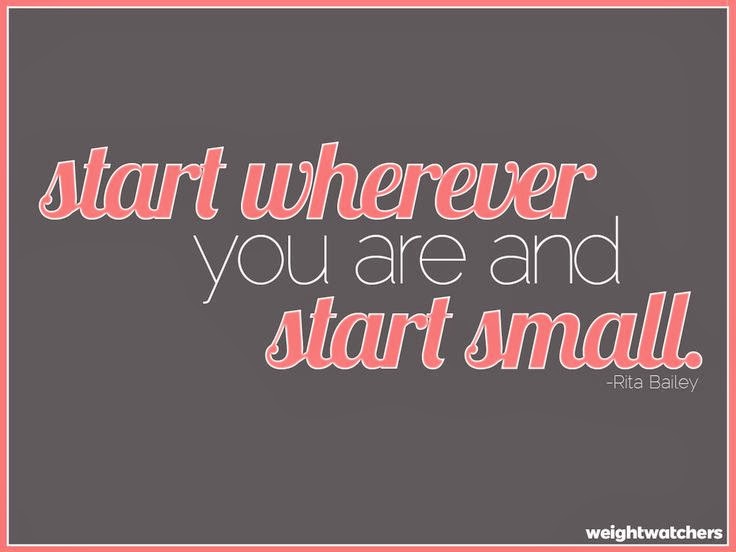 ~3~
I have returned to Weight Watchers after every pregnancy, and the program really is a good fit for me. It's versatile, and it has helped me re-learn how and what to eat.
~4~
After the birth of my youngest (and sixth) child, I realized I had reached a new phase in womanhood. The weight was a little slower to come off this time. But slow and steady does win the race. I revised my goal weight to consider my age and my multiple pregnancies, and I reached it this past fall.
~5~
This time around, I added more exercise into my overall health and wellness plan. Last spring, I joined a running club called Moms on the Run. I mainly joined, because I was having a hard time fitting in exercise on my own, and what I really needed most was accountability. Not only was running going to be a permanent appointment on my calendar three times per week for weeks on end, if I was a no-show, I had a coach to ask me where I was.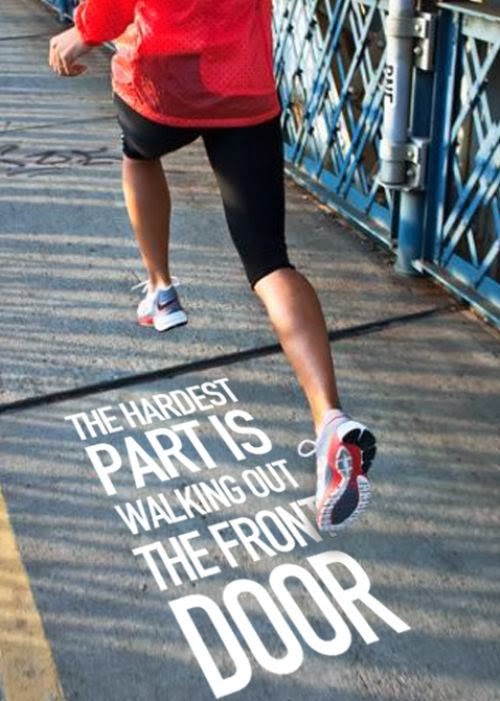 Source: Unknown
Photo courtesy of Becky Nye

~6~
As someone who usually came in dead-last when we had to run the mile in junior high, the thought of choosing a running club seemed a little crazy. But my husband encouraged me, and so did a few close friends. Plus, I really liked that this group was specifically for moms at all running levels and abilities.
My running started out small, walking more than running, but with each workout, I increased my running and decreased my walking. Slowly, over 18 weeks, I, and all of my teammates, had become runners. All at our own pace. Some of the women were crazy fast, and some of us were slower. But we completed our season on one of the hottest days of the summer, as we ran a 5K race, some of us for the very first time.
I am far from perfect when it comes to healthy eating and exercise. I have trigger foods
(Can you say M and M?)
, and I have weeks where I find it impossible to get any activity in, besides housework and chasing my 3yo around. But through Weight Watchers and Moms on the Run, I am making progress, one baby step at a time! And I am grateful that I have found support and encouragement along the way!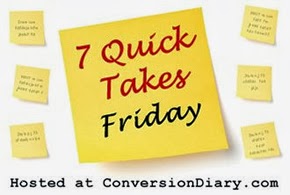 For more quick takes, please visit Jen at Conversion Diary!