My Top 10 Favorite Books
My Top 10 Favorite Books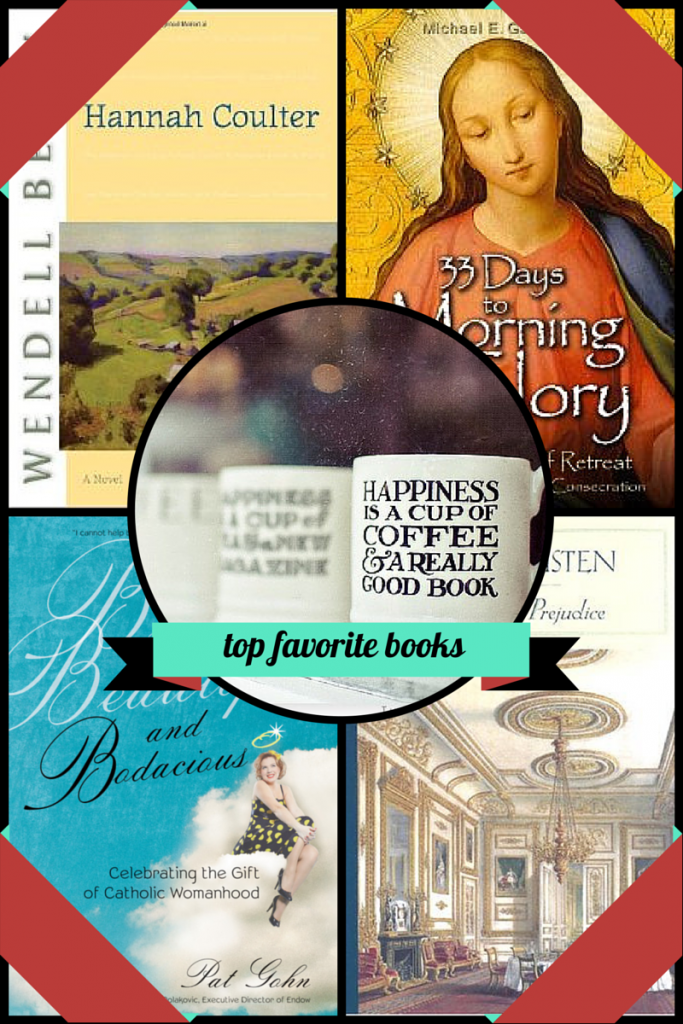 Awhile ago, two friends, Tracy and Mary, asked me to participate in a Facebook meme about my top 10 favorite books. It was so long ago that I can't find the post or even remember in which month they tagged me to play along. I searched and searched for it, but came up empty-handed!
But I do remember promising I would share my list!
So, while this is very tardy, and probably pretty incomplete, as I'm sure I'm forgetting some good books, here is a list of my top 10 favorite books … in no particular order.
Better late than never, right?!
1. Pride and Prejudice by Jane Austin
2. Father Elijah by Michael D. O'Brien
3. Story of a Soul by St. Therese of Liseux
4. Left to Tell by Immaculate Ilibagiza
5. 33 Days to Morning Glory by Fr. Michael Gaitley
6. Consoling the Heart of Jesus by Fr. Michael Gaitley
7. Blessed, Beautiful and Bodacious by Pat Gohn
8. The Nesting Place by Myquilyn Smith
9. Hannah Coulter by Wendell Berry
10. The Grace of Yes by Lisa Hendey
What are your favorite books? What books have shaped your life? What books keep coming back to mind again and again?


Oh, and are you on Goodreads? It's a great way to keep your books organized as well as find your next favorite read! Please feel free to friend me there, so we can share good books with each other!